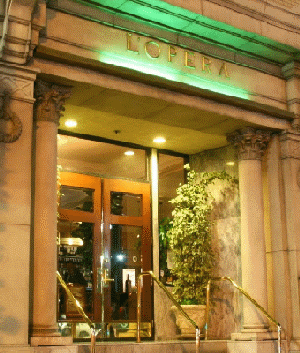 ""
"Long Beach--L'Opera Restaurant, its excellence extends over 27 years"

.
By Joe Hilbers

Occasionally it appears that a restaurateur is born, not made, with the talents required for the creation and operation of a five star restaurant. Certainly this can be said of Terrence Antonelli who created and has guided L'Opera as one of Long Beach's best restaurants for over a quarter of a century.
Dining at L'Opera is always a memorable experience with a kitchen bursting with talented chefs, a superb service staff, and a pleasing decor and ambiance. Terrence is also always alert, ready to make changes and adjustments to fit the wishes and desires of his clientele. On our recent visit we noted the new lighting arrangement in the dining room and a new Happy Hour menu for the bar and lounge.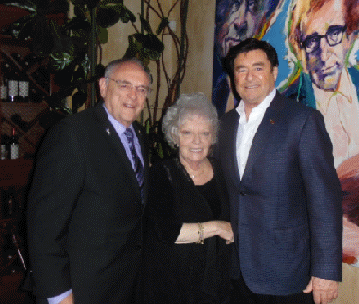 A look at the L'Opera menu is a pleasure in itself with pages of exciting appetizers, anti pasta, pastas and entrees all with Italian names and then descriptions in English. Agnello al Carciofi is rack of lamb, Costata di Minzo, bone in rib eye steak, then there is Ossobucco alla Milanese, braised veal and Cioppino, the classic fish dish.
Through its 27 years L'Opera has received many awards for its excellence. The Southern California Restaurant Writers consistently lists it as five stars, and Golden Bacchus for its outstanding wine list. One year Terrence Antonelli was named "Restaurateur of the Year" and, another year, Executive Chef Walter Cotta, as "Chef of the Year".
One of the principal reasons for L'Opera's perennial success is the fact that Terrence considers and treats his employes as family and most, from every position, have many years of service.
On our recent visit for dinner, from our table, we had a good view of the bar, which was busy, and noted that within a very short time there were no strangers, with everyone getting to know those around them in friendly fashion.
This carries over to the dining as well with Sommelier Scott Fisher coming by to introduce himself and offer suggestions on what wines might be of most interest that evening.
Our wines, selected by Scott, were 2014 Stolpman Vineyards Viognier from San Barbara followed by Emeretus Hallbey Ranch 2013 Pinot Noir from the Russian River appellation.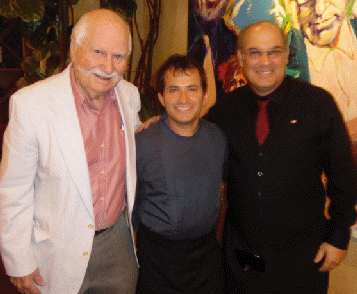 Our dinner started with Degli Innamorati, baby greens with strawberries, feta cheese and a balsamic dressing. Next was small samples of a Lasagna il pollo pasta and the polenta fritta. Our entree was Filetto al Gorgonzola, a 12 ounce Filet Mignon with zucchini and asparagus. For dessert we enjoyed the Panna Cotta, an Italian creamy milk custard with Frangelico and topped with fresh fruit and a berry sauce.
L'Opera Restaurant is located at 101 Pine Avenue, Long Beach, Telephone 562 491-0066, web www.lopera.com.
Hours are lunch 11:30 a.m. Monday-Thursday, Saturday dinner only 5 p.m. to10 p.m, Sunday 5 p.m.to9 p.m.
Last Update:3/18/17
&copy 2017 Joe Hilbers All Rights Reserved.
Graphic Design by Impact Graphics