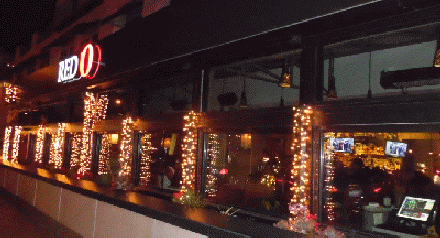 "Santa Monica--Red O Restaurant is a showplace for Mexican cuisine"
.
By The Editor

The amount of southwest Mexican styled food consumed in Southern California each day is beyond count, considering food trucks, fast food outlets, dozens of neighborhood storefront eateries in every community and not even considering the amount served in homes.
So it was great interest our desire to visit a restaurant in Santa Monica named Red O that has lifted Mexican cuisine to a new level. So when we learned the Executive Chef Marc Johnson had introduced a new dinner menu we wanted to learn more.
When you visit Santa Monica's Pier and Ocean Avenue think people, lots and lots of people. Since Red O Restaurant is located on Ocean Avenue just across the street from the Pier entrance, with its grandiose. brilliantly lit sign, it most certainly does not lack foot traffic.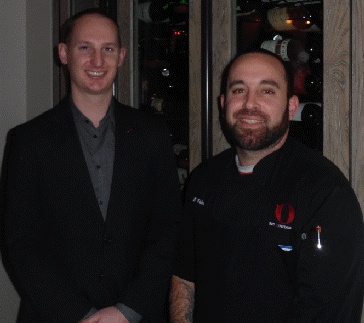 So it was with relief and gratitude when we pulled up beside the valet sign for the Red O Restaurant.
The menu at Red O Restaurant in Santa Monica brings the cuisine of Mexico to a new level of sophistication.
We thought it much closer to the cuisine of restaurants in Mexico City while maintaining some of the classic southwestern food Southern Californians know so well.
On our visit first we met with Manager Gavin Palmer who told us something of the history of the Red O Restaurants and how they have evolved including frequent changes to the menu. There are now three Red O restaurants in the region.Then we chatted with Chef Seth Vider who has kitchen experience in several western states before joining Red O. I told Seth that I had to careful when it came to hot spice so he made some menu suggestions for me that would avoid the heat,.
The 'To Start' menu offered some classics like Guacamole, Quesadilla, Tamales and Taquitos and is specially designed for sharing. Then some combinations that caught my eye, like Goat cheese Tamale, or short rib enchilada.
My dining partner and I opened with the shrimp and calamari Ceviche which include avocado and jicama. It was excellent with only the slight hint of spice. Then we shared a tasting of scallops which came on a bed of tasty flavored thin noodles and topped with a avocado-corn salsa.
We stayed with the seafood side of the menu and followed with Maine lobster tail which arrived perfectly cooked to still be moist served on a bed of cilantro-fennel rice.
Our wine was a Terrazas Reserve Malbec from Mendoza, Argentina, The red wines are mostly from California but the choice of white wines is more international including French, German, Spanish and New Zealand vintages.
The grill menu shows steaks all with a hint of Mexican flavor including prime cowboy Ribeye with fried plantains and black beans or lamb in Mole Negro with kale and caramelized onion.
We also ordered two of the 'sides to share' which were the Cotija mashed potatoes and fried sweet Plantains.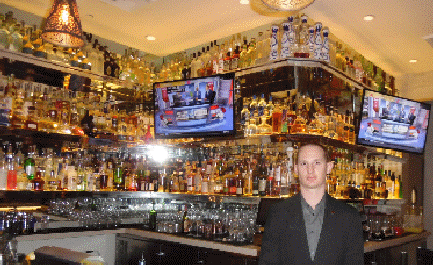 All this time we admired the decor and ambiance of the restaurant which is divided into several different areas including a glittering bar with its hundreds of unique shaped bottles, in fact many of the restaurant walls also include this striking display.
Service was both friendly and professional and we had admire how the staff handled what was a very full restaurant the night of our visit. In fact when we left there was not a single empty table and with two large private groups in attendance.
Our dessert, which we also shared, was the chocolate tart with fresh berries, canella whipped cream and a caramel sauce.
Red O Restaurant is open for dinner seven days a week at 1541 Ocean Avenue in Santa Monica with valet parking. For more information call 310 806-2243, web www.redorestaurant.com.
Last Update:1/2/17
&copy 2017 Joe Hilbers All Rights Reserved.
Graphic Design by Impact Graphics