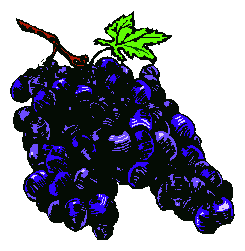 ---
"'Rodney Strong's Alexander Crown Cabernet Sauvignon was the right wine for our bash" By The Editor"s Vineyard
At our house the holiday season gets an early start thanks to some birthday celebrations that take place prior to Thanksgiving. For my eldest son's birthday (is he really that old), I was chef and decided on a menu that included some of his favorites. It included Belgium endive, Barbecued Tri Tip, Roman beans steamed in olive oil and seasonings, cheese stuffed ravioli with the chef's own meat flavored pasta sauce. This menu, if I do say so myself, deserved a special wine and we had just the right one. It was Rodney Strong 2008 Alexander's Crown Cabernet Sauvignon.
Alexander's Crown is a single vineyard that achieved fame as far back as the 1970s Crown cabernet sauvignon was produced by Rodney Strong in 1974 and became Sonoma's first single vineyard wine. In ensuing years it enjoyed a remarkable reputation for outstanding vintages. Later the vines had to be replaced and the 2008 we enjoyed was the first new wine to be bottled from Block One. We found the wine lived up to its reputation, big, hearty, massive in flavor, tannins soften with twenty two months in French oak barrels and sheer elegance in finish. We considered it a perfect accompaniment to a most creative effort by the Chef who might be just a shade biased in this assessment.
We are 'picky' about Chardonnay so when we tasted Rodney Strong 2010 Sonoma Chardonnay it was a tip of the hat to Winemaker Rick Sayre. With this wine Rick has managed to combine two styles of this varietal with a mere hint of oak but dominant lively fruit flavors. There is spice in this bottling, both in aroma and on the palate making it an excellent choice both at the dinner table or for a cocktail. Just as warm to our heart as the wine is the $13.50 price tag.
Winemaker Rick has also made us a fan of his 2010 Charlotte's Home Sauvignon Blanc. Cold steel is the way we like this varietal made, fresh and lively, and that describes this wine very well. This wine also sells for that $13.50 price tag and we also appreciate the 13.5 per cent alcohol Rick has in both the chardonnay and this Saugivnon Blanc.
Last Update:11/29/11
&copy 2011 Joe Hilbers All Rights Reserved.
Graphic Design by Impact Graphics