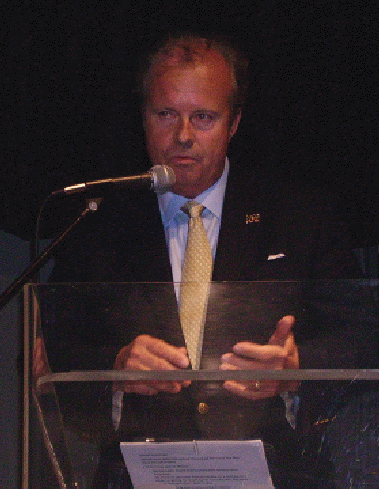 ---
"'Los Angeles--Italian Milan Expo will use the theme of sustainable food resources" By The Editor
It was only a few years ago when we were attending a conference at the Monterey Aquarium that we became aware of what is now called sustainable methods in food production. What was then a ripple has in a very short period become a huge wave with sustainable methods in fishing and agriculture.
To their credit California wineries quickly leaped into sustainable methods in their vineyards and wineries as well. Organic is one method of agriculture that has grown from the sustainable concepts. And just last month we learned just how far the concept has spread when we attended a sustainable food seminar at the Italian Cultural Institute in Westwood.
The event was to preview a first annual Bergamo Toward Expo which will take place in the province of Bergamo in July. Interesting enough the theme of this Milan Expo will be sustainable food resources, the goal to "highlight the importance of healthy eating habits while respecting human dignity and the environment."
Among the speakers was West Hooker, founder of Locanda del Lago and Caffe Bellagio restaurants in Santa Monica. West is also vice president of the Italian American Chamber of Commerce and his restaurants have been leaders in the factors of sustainable food with heavy emphasis on obtaining local produce from the Santa Monica farmers market as well as environment friendly practices in both restaurants.
Hooker told the group that looking ahead they could expect consumers to be ever more aware of where their food was coming from. For sure they will be asking where their fish and meat originates and will be reading the labels of canned foods ever more carefully.
Following the presentation all took part in a buffet supper that, well of course, featured the Mediterranean diet.
Last Update:5/15/12
&copy 2012 Joe Hilbers All Rights Reserved.
Graphic Design by Impact Graphics