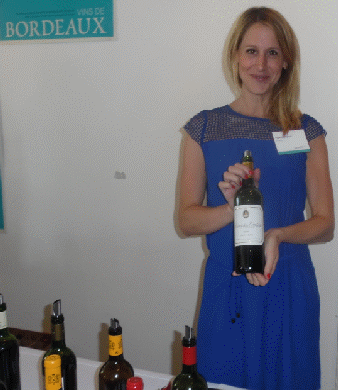 "Los Angeles--'Bordeaux Under One Roof' highlighted modest pricing for famous name wines"
.
By Joe Hilbers

Pauillac, Saint-Julien, Medoc and Margaux—in the world of wine these are historical, famous and even romantic names.. And there are more Fronsac, Graves, Montagne Saint-Emilion, the left and right banks of the Gironde River and Estuary. All from the Bordeaux region of France.
Some one hundred and eleven wineries from these magical places were in Los Angeles recently for an event which was called 'Bordeaux under one roof'. The quality of Bordeaux Chateau wines and high prices are often linked but this event is designed to demonstrate that this is not the case. For at this event wineries, from both left and right bank of the Gironde River, showed affordable wines that ranged in price from $10 to $55.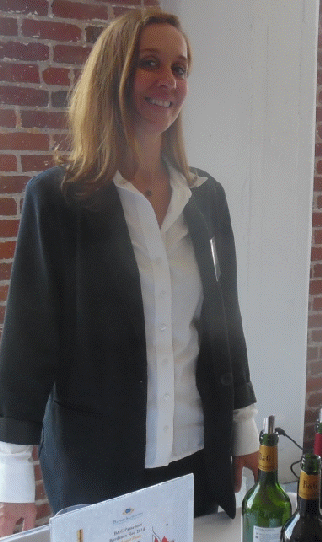 The event was well organized and took place at Hudson Loft in downtown Los Angeles conducted by the Bordeaux Wine Council and included a seminar which we had to opt out of becauseof a previous committment.
For the media representative, like this Writer, with so many importers and wineries present, it is only possible to single out a few for special attention.
We started by meeting Virginie Leveque, sales manager of Wine Book which represents six Chateau wineries all producing red wines. All from different districts, Chateau Larrivaux from Haut-Medoc, Chateau La Bessane of Margaux and Chateau Lafon-Rochet from Saint-Estephe to name a few.
Barton & Guestier wines have been an acquaintance of this writer for decades so we moved to that booth and chatted with Lara Sterling and tasted Chateau Magnol 2013 blend of Merlot, Cabernet Sauvignon and Cabernet Franc.
We also met with Roberto Cardella who represents Golden State Wine Co. and tasted four excellent chateau wines all ranged between $10 and $20.
Bill Grant, director of sales fore BWDirectwines.com, poured us a tasting of 2010 Esprfit de Pavie which was a blend of 70 per cent Merlor and 30 per cent Cabernet Franc, which we thought an unusual blend but offered excellent flavors and priced at $18.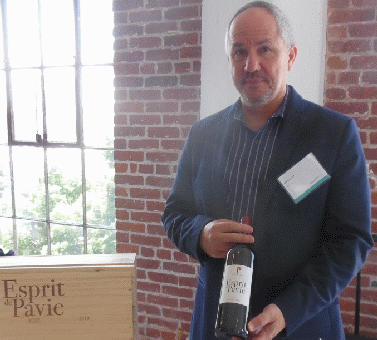 A well provisioned table of snacks and appetizers were provided as a relief from the task of tasting for what proved to be a well attended busy afternoon.
Last Update:6/10/16
&copy 2016 Joe Hilbers All Rights Reserved.
Graphic Design by Impact Graphics