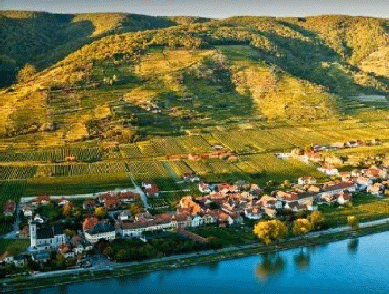 West Hollywood--Domane Waschau tasting displayed superior Austrian wines .
By The Editor

The River Danube winds its way through many different countries and cultures before emptying into the Black Sea. It has a secure place in human history through fact, legend and music. In Austria it makes a wide bend at a place called the Wachau Valley.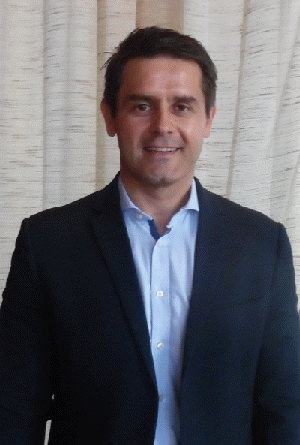 An ocean and continent away from the Danube on Hollywood's Sunset Strip we learned about the classic white wines that are being produced in the Wachau Valley of Austria. The winery is Domane Wachau, in the town of Durnstein, at a site that has been producing wines since the Middle Ages.
The event, held at the upscale Boa Steakhouse, was sponsored by Gonzalez Byass, USA, importers of Domane Wachau wines. The tasting was conducted by Roman Horvath, Master of Wine and Domane Wachau winery director, who led those attending through six flights of wines made from two native varietals, Riesling and Gruner Veltiner.
Roman explained that Domane Wachau is a cooperative winery with access to the top producing vineyards from both ends of the Valley. Most of the vineyards are planted on terraced hillsides with the Danube often directly below. Among the wines we tasted was Gruner Veltliner Kellerberg Smaragd 2015 and a 2015 Riesling Terrassen Smaragd, and both rated high scores on our card.
The Boa Steakhouse did its part in making this an outstanding event. With the flights of wine a luncheon was served with charred Tuna Tartare as a starter, followed by entrees like Petite Filet and Chilean Seabass and finally a cheese platter that was perfect with the last flight made up of 2015 Gruner Veltiner V.D.N., a higher alcohol dessert wine and 2012 Beerenauslese Terrassen, a wine for sweet palates.
Over time Gruner Veltiner and Riesling have proven to be the ideal varietals for the Wachau Valley micro climate which has large temperature variations between day and night. Low yields from terraced vineyards produce wines of depth and elegance.
We thought these white wines unique in their flavors, dry finish and smoothness on the palate. Almost all the wines we tasted were from the 2015 vintage proving that it does not take long for these wines to reach a superior level. Two older wines we did taste were 2010 Gruner Veltiner Achleiten Smnaragd which offered a hint of sweetness while retaining its dry finish. We also gave high points to a 2009 Riesling Acnleiten Smaragd.
Roman explained that the influence of the Danube River makes late harvests, often well into November, possible. He expects this 2016 harvest to begin in late September and continue through the first half of October.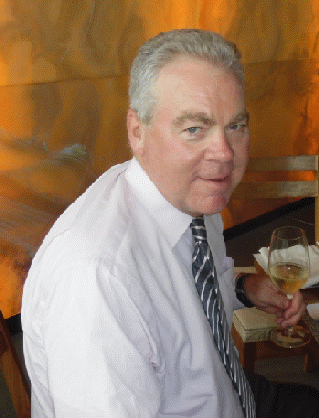 We also had the opportunity to meet Jim McGuire, director of sales for Gonzalez Byass, and Bill Rumbolz, western area manager. Distributor for Gonzalez Byass wines in California is American Wine & Spirits and representing it was Michael Coleman.
Those attending the event included restaurant food and beverage managers, sommeliers and wine media.
Last Update:8/23/16
&copy 2016 Joe Hilbers All Rights Reserved.
Graphic Design by Impact Graphics