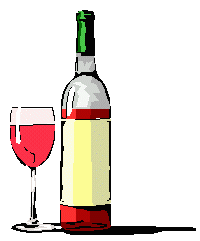 "Red Belly Black wines as interesting as the name"
.
The Editor's Vineyard

Leave it to the Aussies to name a wine for a snake. But that is exactly how Red Belly Black Shiraz and Chardonnay came to be. The Red Belly Black reptile likes to inhabit South Australian vineyards hence the connection. We found these newest Aussie imports very pleasant, showing quality and complexity while remaining in a modest price range. The Red Belly Black 2004 Shiraz is from two different districts on south Australia's Limestone coast. One with a warm climate and the second much cooler. Grapes from the two districts have been combined to make this a very drinkable wine, mellow but with fine flavors.
Again with Red Belly Black Chardonnay the concept of combining fruit from two districts with different climates is used. We liked the 2005 Red Belly Black Chardonnay for its soft texture on the tongue and fruity aromas and flavors. The wines are produced by Angove's, an Aussie family owned winery that was established in 1886 and come in a very handsome and colorful package perhaps patterned after its namesake. Both wines retail for $11.95.
Since all snakes in Australia are venomous we presume the Red Belly Black has a powerful bite. Fortunately this is not evident in these quite elegant vintages.
Bronco Wine has added another label to its large portfolio of brands. This is Harlow Ridge which will be marketed in the $10 price category and with eight varietal wines. Both the 2005 Harlow Ridge Chardonnay and 2005 Harlow Ridge Pinot Noir which we tasted are from the Lodi appellation. Winemaker Robert Stashak often has a soft touch with his wines and this is evident in the Pinot Noir. Gentle and soft are the tannins here and the 12.6 per cent alcohol makes it a pleasant companion to summer dining.
The Chardonnay shows a little more muscle which makes it a good fit for either cocktails or with din din. Creamy texture and robust fruit flavors are present.
Last Update:9/21/06
&copy 2006 Joe Hilbers All Rights Reserved.
Graphic Design by Impact Graphics