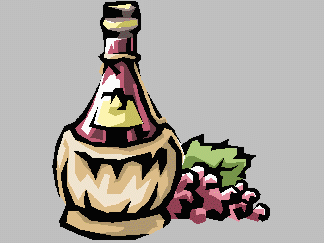 ---
"Garden Grove--Caroline's brings Italian cuisine at family dining prices" By Raymonde Lorgeou
Going out for lunch and dinner is very much part of my socialization. However in these difficult economic times I have had to cut down on my restaurant budget and look for what I will call neighborhood restaurants: modest location and décor, but great food, friendly atmosphere at down to earth prices.
Carolina's is one of them. I have followed this restaurant for many years. It changed ownership several times in the last 10 years and had its ups and down. All that changed when Tim Ibrahim, a young entrepreneur, business graduate from Fullerton State University, acquired it four years ago.
Carolina's is a family style Italian restaurant always known for its great pizza, but now more than ever. Today the restaurant provides two types of dough, very thin or thick, New York style, four different sizes of pizza to satisfy all appetites and a multitude of toppings. Creative tasty unusual combinations have recently been added to the menu: BBQ chicken pizza, carne asada pizza, shrimp scampi pizza, chicken Alfredo pizza.
Carolina's also offers an exciting menu with a large choice of pasta, chicken, veal and seafood dishes. "Chicken alla Anthony " is its signature dish. There is a story behind this dish. A celebrity chef named Anthony stopped by a few years ago and ordered a custom chicken dish of his own creation: Chicken lightly breaded and baked with fresh spinach, ricotta cheese, mushrooms and eggplant in Francescana sauce. The kitchen accommodated him very nicely and did a great job. Carolina's has since applied the same recipe to veal with equal success. Among Carolina's specials, my favorite is its fresh Atlantic salmon in butter, garlic mustard sauce and the New York steak with sautéed mushrooms coupled with shrimp Fettuccini Alfredo. If a lighter meal is on your mind Carolina's has a large variety of salads and sandwiches made to order.
The atmosphere is very congenial. As soon as you sit down a plate of tasty garlic bread with a dash of mozzarella and Italian herbs is brought to your table. All entrees come with a choice of soup or salad and a scoop of Spumoni for dessert. The portions are copious and there is no extra charge for split orders, just add a soup or a salad for $ 1.99.
Carolina's takes orders to go and delivers as well. Also keep this restaurant in mind for your catering needs.
Carolina's has an extensive wine list and will surprise you with 189 beers from all over the world. It is most definitely a place to visit!
Carolina's is located at 12045 Chapman Avenue in Garden Grove, Ca. 92840, a mile or less from Disneyland. Tel (714) 971 5551 www.carolinasitalianrestaurant.com. Open 7 days a week from 11am to 10pm.
Last Update:3/15/08
&copy 2008 Joe Hilbers All Rights Reserved.
Graphic Design by Impact Graphics