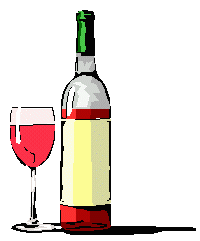 ---
"Monterey County--Hahn wines show quality of Central Coast vineyards By Editor's Vineyard
It has been thirty years since Nicolaus and Gaby Hahn purchased two cattle ranches in Monterey County and went into the wine business. Today their vineyards stretch from Napa to the Central Coast.
We recently had the opportunity to taste both Hahn Estates vintages as well as Cycles Gladiator wines. Two winemakers, Paul Clifton and Adam La Zarre are responsible for these wines. Cycles Gladiator offers six popular varietals, most from the Central coast and priced in the $10 range. We were impressed with the Cycles Gladiator 2007 Pinot Grigio. Four per cent Orange Muscat was added and it was produced in stainless steel. It offered a fruity nose, pleasant favors and with a screw cap just right for picnics and tailgate parties.
Meritage wines are finding increasing favor with consumers and count us as one of them. Hahn Estates 2006 Meritage Red Table wine proved to be an exceptional vintage. It offers the classic French Bordeaux blend of Merlot, Cabernet Sauvignon, Petit Verdot, Cabernet Franc and Malbec. It enjoyed almost a year in mostly new French oak and the varietals are all from Central Coast vineyards.
Classic flavors here with hints of fruit in aroma and full flavors and mellowed tannins and a lasting finish.
Also from the Central Coast is Hahn Estates 2006 Pinot Noir. One hundred per cent of the varietal the wine has ten months in French oak barrels. This wine is very true to the varietal with robust nose and flavors to match its deep red color. Both these wines are at $20 and represent good value in this price range.
What's in a name
Carmenet is a grape variety one does not hear much about. Probably because it is archaic French for one of the varietals used in classic Bordeaux blends. It is now better known as Cabernet Franc. However it is still marketed as a wine in New Zealand and Chili. Our research on all of this is for the edification of our dear readers.
What brought this about was the fact that Bronco Wine has added Carmenet Vineyards in Sonoma to its portfolio of brands. While the winery has changed owners over the years it has always maintained a reputation for exceptional quality. And we did have the opportunity to taste some of Carmenet Vintners Collectors Reserve wines. Winemaker John Albaugh has released a Carmenet Vintners' Reserve 2008 Pinot Grigio which we liked for its fruitlike aroma and with enough crispness to go with almost any food.
Also Carmenet Vintners Reserve 2007 Merlot. Lots of flavor here with expected smoothness of this varietal and mellowed tannins. Both wines in the 12 per cent range of alcohol and represent value at $11.
Last Update:6/1/09
&copy 2009 Joe Hilbers All Rights Reserved.
Graphic Design by Impact Graphics