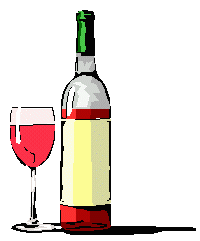 ---
"San Luis Obispo--Fine dining adds to any visit to Central California" By The Editor
We already knew that San Luis Obispo offers some fine dining and exciting restaurants from past visits but still we were more than just pleasantly surprised and pleased with the Novo Restaurant and Lounge located downtown. Novo is not new but has been exciting folks, both locals and visitors, with its unique Pacific Rim cuisine for five years. It the handiwork of Robin Covey, for some years chef and owner of acclaimed Robin's Restaurant in Cambria. Host on our visit was Jai Covey, son of Robin and general manager of Novo.
Jai decided to sample our group with, seemingly as many of the restaurant's Tapas-small plates, as would fit on the table, and it was a very large table. First to arrive was a rich Salmon Bisque. Then Shrimp Avocado Spring rolls with a ginger soy sauce. Then one of the best Calamari we have enjoyed in awhile along with Cherre, warmed goat cheese and ciabatta toast.
Novo is a big restaurant with two levels of indoor seating as well as a huge patio which is heavily favored by locals.
The wine list is large and there are 28 white and red wines offered by the glass. We had four wines to chose from on our table including a 2003 Windemere chardonnay from Edna Valley and 2005 Meridian Chardonnary from Santa Barbara County. Our reds were 2003 Wildwood Syrah and 2006 Sextant Zinfandel from Paso Robles.
Then Jai arrives with more Tapas--Singapore Chicken and Vietnamese Port Satay, Tandoori spiced Prawns, seared Scallop, Roast Duck Breast with Chinese black rice, Lavender lamb chop and green beans with Pancetta. By this time our eyes were glazed so we might have even missed a Tapas or two. Justin Gabbert is Executive Chef and we all agreed that he truly knows his business.
Jai let us know we were not yet finished since we had not yet experienced desserts by Pastry Chef Russell Thomas. So arrived a Vanilla Bean Creme Brulee, Lemon cheesecake and Belgian dark chocolate Truffles with cardamom shortbread. We left knowing exactly why Novo has achieved so much local fame.
Novo Restaurant and Lounge is located at 724 Higuera Street in downtown San Luis Obispo. Call 805 543-3986, web novorestaurant.com.
Embassy Suites has become our home away from home when visiting San Luis Obispo for some years. And with each visit we remember why we enjoy it so much. The rooms offer space to spare and offers the right kind of desk for our writing. Its full breakfast with a choice of ten omelets as well as a complete assortment of fruits, pastry and just old fashioned bacon and eggs ensures that one gets a good start for busy days.
Also thee is the Manager's Reception each evening with choice of cocktail and some appetizers to match. We have long held to the idea that there is no better way to relax after a busy day than to have cocktail in hand while listening to a live piano with a talented artist playing those 'oldies and goodies" So we were suitably appreciative of the artistry of Pianist Dawn Lambeth as we wiled away some time in the hotel's Atrium. Embassy Suites is located at 333 Madonna Road just off Highway 101.
We could not leave San Luis Obispo without trying The Art Cafe & Bakery which is billed as 'home of Oprah's favorite sandwich'. The sandwich which has achieved national fame thanks to Oprah's endorsement is Curried Chicken made with sliced almonds, shredded carrots, diced tomatoes and spring greens on grilled while pepper jack bread. This all came about when Oprah Winfrey was in Central California on a TV Shoot. Oprah tried the sandwich and immediately thought it one of the best she had ever tasted. As the saying goes, 'the rest is history'.
We met with Owner Donna Nozzi and since we were there for breakfast did not try the famous sandwich. Instead after some days of steady eating, or so it seemed, we ordered the Bagel with a steamed egg on top. Others in our group with better appetites ordered others of Art's breakfast specials which also have earned a degree of fame as well.
Art Cafe is well named since it also features the work of local artists on its colorful walls. The Bakery on premise features allergy free baked goods and breads, all the creation of Proprietor Donna Nozzi. The success of Art Cafe, assured after Oprah's endorsement, has led to the opening of a second location at the Carlton Hotel in Atascadero.
In San Luis Obispo Art Cafe & Bakery is located at 570 Higuera Street and open for breakfast and luncheon only. Call 805 548-8570 on the web at www.artcafeandbakery.com.
Last Update:9/1/08
&copy 2008 Joe Hilbers All Rights Reserved.
Graphic Design by Impact Graphics