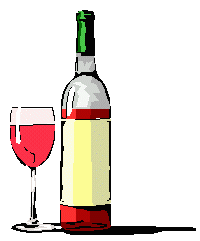 New wineries, resorts, a second wine road all point to an exciting future for Southern California's wine country
By The Editor
Changes are coming at a rapid pace in Temecula Valley, Southern California's own wine country.
New wineries, tasting rooms and restaurants as well as a second wine road are ready for the wine aficionados and tourists who will visit Temecula this summer.
On our recent visit we had the opportunity to see and experience some of these changes first hand. One of the original vineyards and wineries in Temecula was Cilurzo. Vince and Audrey Cilurzo were among the wine pioneers and we enjoyed several visits with them.
But when we were greeted by Imre Cziraki, who now owns the winery, we were amazed at the changes that have taken place since he took over. Originally from Hungary, where he helped his grandfather in the family winery, he came to the U.S. in 1957 and established himself in several businesses. In the spring of 2004 he purchased the 52 acre Cilurzo winery and vineyards and quickly rolled up his sleeves.
The changes have come fast ever since. However still intact is the five acre vineyard of Petite Sirah, the oldest vineyard in Temecula and a varietal that brought the winery fame. Mr. Cziraki now has what must be the longest tasting wine bar in the Valley, Oval shaped it is 96 feet long, cleverly made with wine barrels at its base.
The name has changed as well and is now Bella Vista Winery, certainly a well chosen brand name since the winery and picnic area command a hilltop view that extends for many miles. From the tasting room visitors can look at the actual winery on one level below through picturesque arched viewing areas.
Another area has become the barrel room which with its long tables is ideal for large groups and parties. The walls are lined with barrels and when candles are lighted the room takes on the ambiance of a traditional wine cellar.
More changes are ahead. The hilltop picnic area with its table, vast vistas, and pond with ducks and waterfowl will be expanded. The original home, adjacent to the winery, will become a full service restaurant. Bella Vista now is marketing 17 wines including the winery's hallmark 2001 Petite Sirah Reserve.
In 'The Editor's Vineyard' we will review some of the other wines including the 2003 Viognier, the 2003 Late Harvest Petite Sirah a 2002 Sonata, a blend that has enjoyed two years in American, French and Hungarian oak.
Bella Vista is located at 41220 Calle Contento just off Rancho California Road with the tasting room open daily from 10 a.m to 6 p.m.
Leonesse Cellars has just completed both production facilities and a tasting room with a sweeping panoramic view of both the vineyards and also the mountains that surround Temecula Valley.
Leonesse means 'village of dreams'. The winery was founded in 2002 by Mike Rennie and Gary Winder with the first vintages being released last year. Rebaux Steyn, general manager, was our guide when we toured the winery and tasting room just before its completion. The Tasting room includes an Executive room, indoor/outdoor fireplace and 3,000 square feet of patio for viewing.
Currently the winery has 450 acres of valley vineyards. Leonesse Cellars has already garnered some awards at competitions including the 2003 Chardonnay, 2003 White Merlot, 2002 Meritage and a gold for its 2002 Cinsault Port. At Leonesse Winemaker Tim Kramer likes to use single vineyards for some of his vintages. His 2003 Sauvignon Blanc is from Berenda Vineyard and the 2004 Riesling from Wickets Vineyard.
Most of the Leonesse wines are priced from $15 to $20. The winery and Tasting Room are located at 38311 De Portola Road. For more information call 951 302-7601, on the web at www.Leonesse Cellars.com.
Stephen and Valerie Andrews are already old hands as vintners in the South Coast appellation with their Temecula Hills Winery.
Their new venture is Oak Mountain Winery which is all new and located at 36522 Via Verde in Temecula. Valerie was our guide as we viewed the new plantings of Bordeaux varietals as well as the new tasting room. We limited our tasting on this trip but did try the Oak Mountain 2004 Viognier which we thought an outstanding vintage.
The new winery is located on top of a ridge above De Portola Road with plantings of cabernet sauvignon, merlot, petite verdot, cab franc, malbec, mourvedre and primativa surrounding it. Much of the vineyards are planted on hillsides. This commanding 10 acre site will be home to a new production building. It will also be used as a temporary tasting room until plans are complete for a permanent tasting room, cellar and cafe.
De Portola Road is about to become Temecula's newest 'wine road' with Oak Mountain, Keyway, Filsinger and Leonesse Cellars all bordering on it. If you follow the De Portola Road further east you arrive at the Andrews original winery, Temecula Hills.
Last Update:4/5/06
&copy 2006 Joe Hilbers All Rights Reserved.
Graphic Design by Impact Graphics