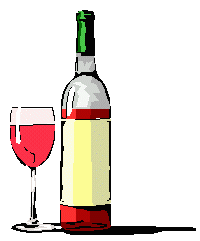 ---
Camarillo--Safire is all new and pleases with cuisine By Jeanne Bartlett
An American Bistro has come to Camarillo. As the Mission Oaks area of Camarillo continues to grow, Safire Restaurant has opened in the Pardee Plaza at 4850 Mission Oaks Boulevard, just off the 101 Freeway. Safire, a Middle-Eastern word correctly pronounced Sa-far, means one who travels the road. Our road led there for lunch and it was a great experience.
The exterior of the building is impressive and the interior outdoes it. The high ceilings provide a spacious feeling. The booths and tables are arranged in a manner that gives the feeling of privacy. As you enter, musical instruments are visible. A trio plays jazz music on drums, piano and violin during the dining hour.
Jim Foley, one of the partners, has proven himself as a restaurateur who can open successful establishments in Camarillo. Foley's newest venture has as executive chef his nephew, Michael Muirhead, who brings excellent credentials from Wolfgang Puck's Spago. This Chef has established several personal touches to the cuisine and the kitchen uses local produce while pizza is baked in a classic wood-burning oven.
We were presented with extensive choices on the lunch menu. There were soups and salads, sandwiches from the carvery or grill, and entrees. I chose the barbequed salmon with crispy onion rings, potato puree, melted leeks and sauted spinach. The presentation was striking and the food delicious, with just the right combination of textures and tastes. My friend chose the Shanghai noodles with velvet chicken, baby bok choy, enoki and maitake mushrooms, and snap peas in a festive Chinese garlic sauce. This choice was equally attractive and tasty.
It was hard to pass up the wood-fired pizzas. Choices ranged from out-of-the-ordinary combinations such as chicken, Yukon potatoes rosemary, fontina cheese and baby greens, to the more traditional tomato sauce with fresh mozzarella, Parmigiano, garlic and sweet basil.
Satfire offers an extensive list of well-known wines from California, Washington State and Australia. Wines may be purchased by the glass, a three-ounce pour or the bottle. Champagnes come in a wide range of prices and two of the labels are available by the glass or a split. Oenophiles will love the raised private dining room for eight in the wine room. The room is surrounded by glass to provide an intimate setting. For those who prefer spirits, there is a special area set aside. People can enjoy a wide selection of beverages at the striking mirrored bar and individual tables.
Several starters are listed under three categories: raw, cold and hot. Old-style French onion soup, a house specialty, highlights the soup and salad selections. Entree selections are divided into four categories: fish, meat, noodle and vegetarian. Two entrees jumped off the page at me. One was the ginger and Sichuan pepper-crusted ahi tuna, charred rare with creamy and crispy potatoes, Chinese long beans in a green onion ponzu. The other appealing item was the pan-seared filet mignon and crispy corn-potato cake with braised escarole, fried leeks and pearl onions in port and Dijon mustard pan sauce.
Safire is open seven days a week for lunch and dinner. The dinner seating is 5 to 9 p.m., 5 to 10 p.m. on weekends. Lunch is available from 11:00 a.m. to 3 p.m. In addition, a three-course prefix menu is available from 5 to 5:45 p.m. for $19.95 to $22.95, depending on the entree. There is free off street parking.
Last Update:6/1/07
&copy 2007 Joe Hilbers All Rights Reserved.
Graphic Design by Impact Graphics