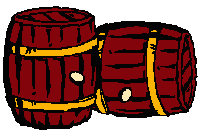 ---
"'Germany's Mosel--St. Urbans-Hof shows exciting wines of the region" By The Editor's Vineyard
Every now and then we are again reminded on just how good German wines can be. Our true appreciation of the wines dates back to when we attended the German Wine Academy, our graduating Certificate dated 1987. Could it possibly been that long ago?
All of which brings us to the wines of St. Urbans-Hof estate in Germany's Mosel region. Admittedly German wine terms can be complicated but the vintages we tasted, all made by Owner-Winemaker Nik Weis, are ranked Pradikat, one of the top gradings in vineyard selection. The Riesling varietal is king in the Mosel Valley where St. Urbans is located.
Tasting the 2007 Piesporter Goldtropfchen Riesling Kabinett was a special treat indeed. The Kabinett designation defines it as being a top level Pradikat wine. Flavors were rich here with delicate hints of fruit on the palate. Our question was how can a wine taste so good at only 8 per cent alcohol?
For the 2007 Ockfener Bockstein Risling Spatliese Nik Weis went to the Saar Valley which meets into the Mosel. Spatliese means late harvested with the grapes being left on the vine to be fully ripen. Here again was a vintage that brought back memories of our visit to Germany's wine regions. The wine, full of floral aromas and flavors, with a sweetness that was a delight on the palate. It is easy to get greedy with wines like this at 8.5 per cent alcohol and hog a whole bottle.
The Mosel Valley had an exceptional vintage year in 2007 for Rieslings require a long growing season with grapes not fully ripening until late September or October. In 2007 these conditions were excellent. Proving this is the 2007 St. Urbans-Hof Riesling showing a natural sweetness in the Mosel style. We should add that this wine was an award winner in a Texas competition.
Probably the best news is that St. Urbans-Hof is now available in California making the coast to coast distribution of the brand in the U.S. complete.
For Specific Markets
Winemaker Terry Adams offers some interesting concepts in crafting his Chardonnay. For off sale use at home or private events the wine is 2006 Sonoma-Cutrer Estate Bottled Chardonnay. Winemaker Adams offers this wine to consumers who can enjoy it either as an aperitif or with food. Most of the fruit was from the home vineyard in the Russian River Valley. A different Chardonnay is crafted for enjoyment in restaurants under the Russian River Ranches label providing a wine that matches foods better.
Oak is present in the Sonoma-Cutrer wine thanks to fermentation in small French oak barrels. If you enjoy fruit in Chardonnay this wine will please both as a cocktail or with food. The best of the Sonoma Coast shows in this vintage. We were amazed that so much body and complexity could be found in a wine with a modest 13.9 per cent alcohol. Fairly priced at $25 it is a wine that will continue to please with some time in one's personal cellar.
Last Update:9/15/08
&copy 2008 Joe Hilbers All Rights Reserved.
Graphic Design by Impact Graphics