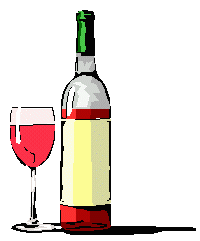 "Ventura County--Interest and Education of wines continues unabated at this Chapter of WINO"

By The Editor's Vineyard
.
The Wine Investigation for Novices and Oenphiles, Wino for short, was founded in the 1980s by the late Jerry Mead. One Chapter was founded, in 1985, by Ken and Jeanne Bartlett in Ventura County.
At that time Ken Bartlett was also president of the California Wine Writers Forum. with this Writer also a member of the state wide organization.
What makes this of interest is that the Ventura Chapter of Wino is now in its 32nd year and has continued to thrive and expand to where it now has over 160 active members. Ken Bartlett died several years ago but Jeanne has continued as Director. Meeting recently at a tasting Jeanne Bartlett generously invited this Writer to attend one of her Wino dinners.
The monthly dinner meeting I attended was most impressive. Held at Eric's Restaurant & Bar in Thousand Oaks there were some 130 in attendance to learn about the wines of Edna Valley Vineyard with Senior Winemaker Harry Hansen personally describing each wine. Eric's Executive Chef Robin Nishizaki and Patrick Kolanoski, Food and Beverage Director, married a five course dinner to match the wines. Served with a lobster and crab Springroll was 2005 Edna Valley Reserve Chardonnay, a vintage that Harry Hansen told us sells out very quickly following its release. With the oven roasted Alaskan Halibut the wine was 2005 Edna Valley Pinot Noir from the Paragon vineyard. As an enologist and winemaker Hansen has long experience with the burgundy varietals, chardonnay and pinot noir, which are so well suited to the climate of the Edna Valley in San Luis Obispo county.
2004 Edna Valley Merlot, a new wine for Edna Valley Vineyard, was served with the Muscovy Duck Comfit with wild mushroom Polenta. Chef Nishizaki's, 'piece d' resistance' was Moroccan Spiced Lamb Tagine with an Apricot Tri Color Couscous.
This dish served with 2004 Edna Valley Cabernet Sauvignon brought forth ohs and ahs from those assembled including this Writer.
But there was still more to show from both Chef Nishizaki and Winemaker Hansen. Dessert was Mascarpone Arborio Rice Pudding with Shaved White Chocolate. Our wines were a 2005 Edna Valley Vineyard Syrah as well as 2006 Edna Valley Sweet Edna, the latter made from ripe Muscat Canelli grapes.
The Ventura Chapter of WINO, under directorship of Jeanne Bartlett, meets monthly. For more information on joining this distinguished group write Jeanne Bartlett at 1358 Saddleback Trail, Camarillo, Ca 93012.
Last Update:6/11/07
&copy 2007 Joe Hilbers All Rights Reserved.
Graphic Design by Impact Graphics