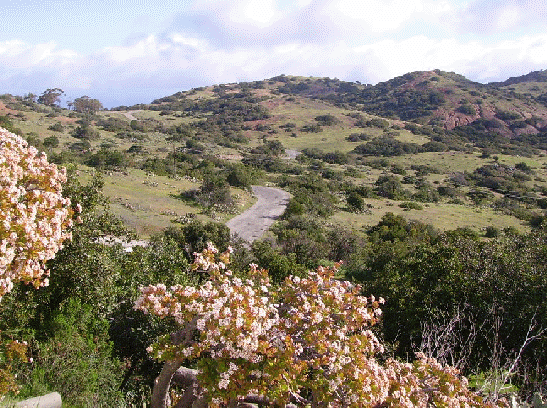 Catalina Island--At last we got to see it's interior beauty
By Joe Hilbers, Editor
Like the bear who wanted to see the other side of the mountain, this Writer had to see the interior of Catalina Island. In all our visits, over quite a few decades, this had never come about.
But when Carnival's Paradise anchored off the Island we decided our opportunity had finally arrived. So wisely leaving on one of the first tenders to shore we consulted with Catalina Adventure Tours. Located at the Catalina Mole their Eco-land Excursion seemingly was designed just for us. This trip, by comfortable bus, takes one on an ever climbing mountain road to view the Island's peaks, valleys and canyons. And almost always a view of the ocean and rocky shores far below.
At the Mole Manetta Rexas-Thomas outlined the trip and turned us over to our Driver-Guide Margarito Malgado. Margarito told us he had lived on Catalina since age six and been driving with Catalina Adventure tours for six years.
It was immediately evident that he knew the territory as he described first, points of interest in Avalon and then a history of the Island from the two tribes of Indians that were its first inhabitants to a chain of ownerships that finalized with acquisition by William Wrigley.
Our timing was perfect since it was still winter and after heavy rains the countryside was green and the ponds full of water. And the wildlife was about. We saw both lone bulls and then a herd of Bison, one at very close range to the delight of all of us with cameras.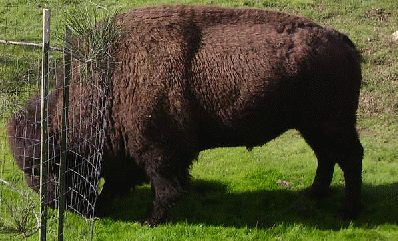 Then we arrived at the Island's airport in the sky. On a sun drenched winter day we admired the nature center which includes a very large relief map of the Island with names of all the principal shore line coves as well as peaks and valleys. There is also an information center with a geology history of the island and listing all the inhabitants from native Americans to Spanish explorers and then up to the present.
Another exhibit displays the animals and reptiles of Catalina include the red foxes native to it. There is a restaurant and snack shop with memorable chocolate cookies at the airport and a delightful patio for viewing a broad landscape.
And these cookies played a role in another story. Ravens on the island have learned to recognize the tour buses of Catalina Island tours and become especially appreciative of the chocolate cookies. So as busses return from inland adventure tours the ravens fly in escort impatient for Margarito to play his part in doling out some cookies.
For more information about the Inland tour or many other Island tours and adventure contact Catalina Adventure Tours on line at www.catalinaadventuretours.com, by phone at 877 510-2888.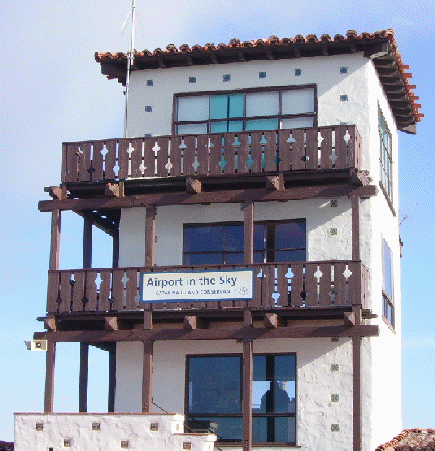 Back to Table of Contents..
Last Update:3/1/11
&copy 2011 Joe Hilbers All Rights Reserved.
Graphic Design by Impact Graphics