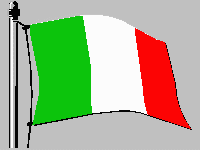 "Santa Monica--Sparkling indeed was the Italian Wine Gala at Valentino Ristorante

by Joe Hilbers
Los Angeles' Italian Wine Gala could truly be called a sparkling event. Held at five star Valentino Restaurant in Santa Monica the luncheon and afternoon tasting featured some of Italy's best sparkling wines. The Gala was sponsored by the Italian Wine & food Institute with Lucio Caputo, president, personally present.
For this Writer the many Italian sparkling wines presented was a learning experience. Patrick Cappellini, export Manager of Piera Martellozzo, showed us >four different sparkling wines, all elegantly packaged and labeled Blue Prosecco, Silver Pinot Grigio, Pink Rose and Yellow Ribolla Gialla. >We also met with Giuseppe Brasa, export manager of Bellussi. He told us that the vintner sells one million, 300,000 bottles of ten different sparkling wines each year. Belcanto di Bellussi is located near Venice and now operated by a third generation of the family.
Astoria is the number one selling sparkling wine in Italy and is marketed in several distinct varietals. We tasted the 100 per cent Prosecco as well as a unique 9.5 Cold Wine Sparkling made with Chardonnay grapes and at a slightly lower proof. All the sparkling wines we tasted came either as dry, extra dry or Brut.
Our luncheon menu opened with a seafood salad wtih ginger-tarocco orange dressing, then a homemade fettuccini with lamb ragu, followed by a Tuscan style roasted pork with potatoes, rosemary and garlic. Our wine with lunch included an Astoria 010 Extra Dry Belcanto Rose, a white La Segreta from Sicily and our favorite Badiota Toscana which was a blend of seventy per cent Sangiovese and thirty per cent Merlot. We can best describe it as mellow as moonlight.
Some excellent still wines were also presented at Valentino. Chianti Classico was presented by Castello Di Querceto, our favorite the Castello di Querceto Chianti Classico, Riserva DOCG 2005.
We were impressed with the variety of the Marco Maci wines including a Margo made with Chardonnay grapes, the Vita made with a blend of Negroamaro and Cabernet and a Moscato named Duca Della Spina.
The Italian Wine Gala is a unique event that takes place in New York and Los Angeles each year featuring showplace Italian vintages.
Back to Table of Contents..
Last Update:3/10/11
&copy 2011 Joe Hilbers All Rights Reserved.
Graphic Design by Impact Graphics