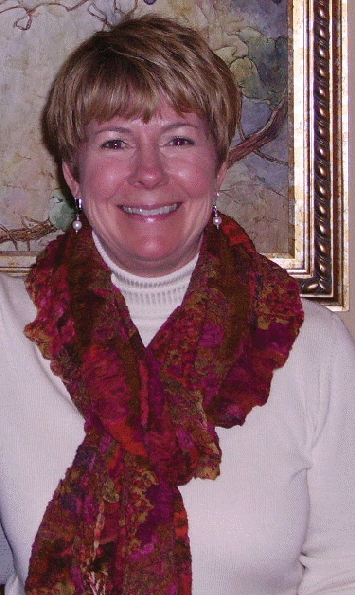 Temecula--Keyways Winery introduces David Raffael as new winemaker
.. By The Editor's Vineyard
This evening proved that you can add the role of hostess to the many talents of Terri Delhamer, owner of Keyways Winery and prominent business woman and entrepreneur. We were at her home, situated high on a hill surrounded by vineyards, to experience some of her newly released wines and meet Winemaker David Raffael. So comfortably settled in her beautifully decorated living room we were treated to a wine and food pairings. The wines by Keyways and the food by Master Chef Volker Lutz.
Terri Delhamer told our group of writers how she came to acquire the Keyways Winery which needed a complete physical renovation as well as a whole new production and marketing strategy. What she has accomplished since acquisition in 2006 is truly an amazing story. The vineyards are now planted with proven varietals that match the Temecula Valley terroir and anyone who visited the original Keyways winery would not recognize it today.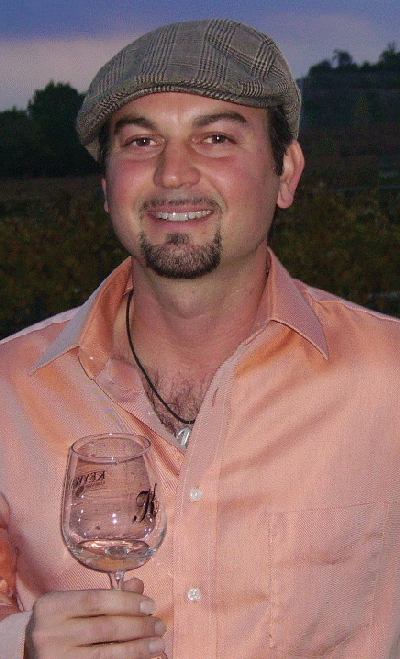 Winemaker David Raffael brings an interesting background to Keyways. A native New Yorker he spent some time in the United States Navy which enabled him to visit almost all the winegrowing nations of Europe. With the knowledge gained he decided upon returning to civilian life to learn the basics of vineyard care and the making of wines first in Italy and then in Temecula Valley. And it was he who introduced the wines we tasted that evening.
We opened with a 2010 Riesling produced from a neighboring vineyard accompanied by Petit Chicken Alfredo. We found the Riesling light, refreshing and very much to the character of the Riesling grape. Next was the 2009 Roussanne which was paired with mini lobster roll sandwich. Keyways now has plantings of southern Mediterranean varietals and future wines from Rhone varietals are on the drawing board.
"Traditions" is a new wine that Terri Delhamer has added to her product list. It is 100 percent Merlot and comes from grapes grown in the cooler DeLuz Valley west of Temecula. Locating in the DeLuz Valley Woodworth Vineyards has a cooler, marine type climate that has proven excellent for Northern Italian and Bordeaux varietals. We found 2009 Traditions with rich fruit flavors, mellow tannins and, unusual in a Merlot, a hint of sweetness. The Chef paired it with a herb and garlic crusted pork loin.
Next came a Bordeaux chateau styled red wine made from four varietals, cabernet sauvignon, merlot, cabernet franc, and petit verdot. It has been named Territage, a name that combines Keyways owner Terri with Meritage. We were impressed with this vintage which is Keyways classic red. In the 2008 vintage we found a commanding nose, and hearty flavors yet with a soft palate. It was paired with Omaha prime rib satay.
As a most rewarding evening wound down we were sipping Keyways creme sherry that offered a tropical fruit nose and flavors to match. It was just right with the Dulce De Leche Cheesebites dessert.
Back to Table of Contents..

Last Update:3/1/11
&copy 2011 Joe Hilbers All Rights Reserved.
Graphic Design by Impact Graphics