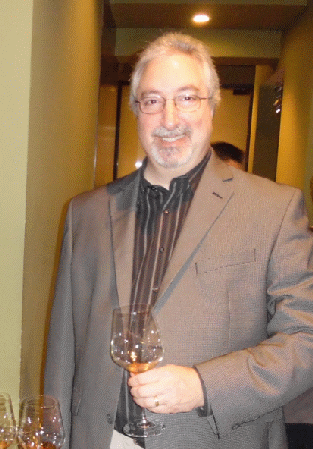 "Beverly Hills--World wide Madeira wines have pleased for five centuries "
By The Editor

Three quarters of a century before Columbus discovered the New World the Portuguese had found and settled the Island of Madeira. The settlers planted vines and made a wine that has captured the world's attention for five centuries. Madeira is a sweet, fortified wine but its development is a story in itself. In the seventeenth century one of the markets for Madeira was in the Indies. It was placed on ships that sailed through the tropics and the high temperatures were found to improve the quality of the wine.
This dramatic change in the wine quality and flavor was discovered accidently but was adopted to what is now called the Estufagem process.
All of this history and the story of Madeira was brought forth once again at a recent seminar and tasting held in Beverly Hills.
The event was sponsored by some of Madeira's most prestigious wineries such as Henriques & Henriques, founded in 1850, Justino's founded in 1870 and Vinhos Barbetto.
Conducting the seminar was Roy Hersh of Sammamish, Washington who has established a reputation as an authority on dessert wines. We had met Roy before at seminars and so renewed our acquaintance.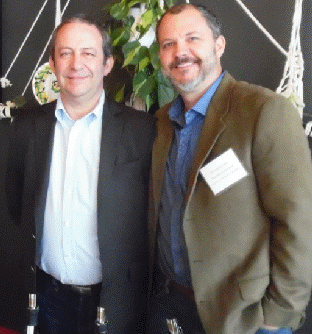 For the last century some of the fame of Madeira wine has rested on Henriques & Henriques which continues to the present. At the tasting we met Humberto Jardim, CEO and Managing Director. At another table we met Julio Fernandes, Commercial Director, of Justino's which now exports Madeira almost world wide. Another well known name, Broadbent Selections distributes Justino wines to every continent and we chatted with Christopher Lavin, who is regional sales manager for the western U.S. The back of his business card lists thirteen nations in Africa, Australia, North and South America and Europe. Showing the wines of Vinhos Barbeito was Keith Fox, Owner of Grapevine Wine Brokers of Redondo Beach.
Madeira has enjoyed over five centuries of fame for its wines whose patrons included George Washington and Thomas Jefferson in the New World. It is said the signing of the Declaration of Independence on July 4, 1776 was toasted with Madeira wine.
Both white and red grape varietals are used in making Madeira wine. The red grape is Tinta Negra while the white varietals are Sercial, Verdelho, Boal and Malvasia.
These varietals produce the longest lived wine in the world thanks to the unique terroir of the Island as well as the methods of maturation and barrel aging.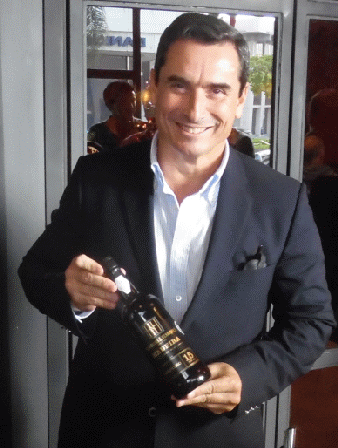 The tasting in Beverly Hills, at the chic Citizen Restaurant, was well attended and allowed the comparing of Madeira wines which are classified as dry, medium dry, medium rich or rich. This is determined by what grape varietal is used.
Strict control of all Madeira wines is conducted by the Madeira Wine Institute.
Back to Table of Contents..
Last Update:12/9/16
&copy 2016 Joe Hilbers All Rights Reserved.
Graphic Design by Impact Graphics