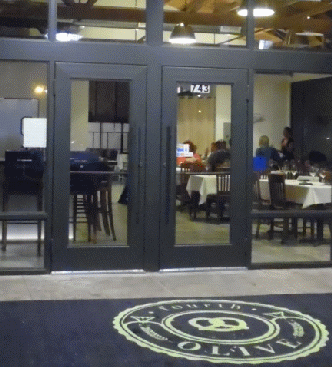 Long Beach--New 4th and Olive Restaurant shows Alsatian cuisine and new staff policy"
By The Editor
We like the concept Owner Dan Tapia has brought to his newly opened 4th and Olive Restaurant in downtown Long Beach. A disabled Navy veteran Dan has established a policy of hiring disabled veterans who currently make up half the staff. This Writer, a Purple Heart veteran himself, decided it was worth the long drive from the San Fernando Valley, visit the restaurant and meet Dan Tapia
Dan Tapia explained that besides showing an interesting cuisine and friendly service his goal is to show that disabled vets are capable of doing just as a good as job as an able bodied person.
4th and Olive shows an interesting menu featuring traditional foods of the Alsace which were designed by Chef Alex McGroaty who gained fame at Salt's Cure in West Hollywood. Inside, the restaurant offers a spacious somewhat rustic decor and ambiance, is well lighted and with a well designed bar and lounge at one side. Currently the bar features wine and beer and with a list that leans to imports from France and Germany.
Some of the menu items sampled at our table included the Duck liver mousse, Pork shoulder chop with roasted apple and fennel, and the beer bratwurst sausage with in-house made sauerkraut. Many food items on the menu are made in-house including sausages, braised meats, pretzels as well as the bread pudding dessert we had.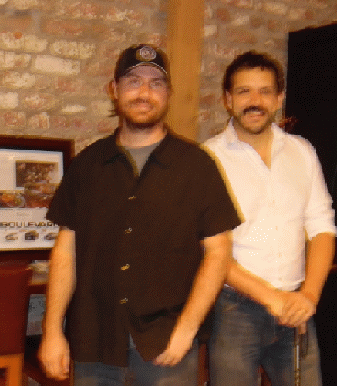 We liked the friendly German beer garden concept at 4th and Olive and found the service staff courteous and competent. The night we were there the restaurant had a good many customers who seemed to know one another offering the happy atmosphere of a neighborhood tavern.
4th and Olive is located at 743 E 4th Street in the East Village neighborhood of Long Beach. Phone 562 269-0731, web www.4thandolive.com . The restaurant is open for dinner 4:30 p.m. to 10 p.m., on weekends from 4:30 p.m. to 11 p.m.
Back to Table of Contents..
Last Update:1/5/17
&copy 2017 Joe Hilbers All Rights Reserved.
Graphic Design by Impact Graphics