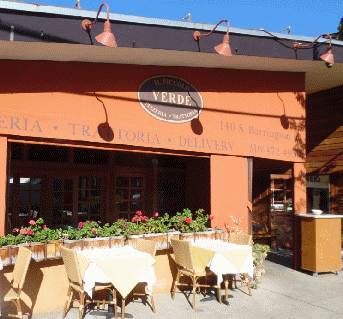 "Los Angeles--It's all about great Italian food at Il Piccolo Verde in Brentwood"

by Joe Hilbers
A survey revealed that the popularity of ethnic cuisines is continuing to rise in American restaurants nationwide. Millennials are credited with showing the most interest in trying foreign cuisines. One survey rated Chinese, number 1, Mexican number 2 and Italian, in third place. However with the huge popularity of pizza, which after all was created in Naples, Italy over one hundred years ago, one wonders if Italian cuisine should be placed higher on the list.
All this brings us to our recent visit to Il Piccolo Verde Trattoria in Brentwood. We were awed with everything at this restaurant. Its location with both inside and outdoor seating, its classic Italian menu and its outstanding service staff.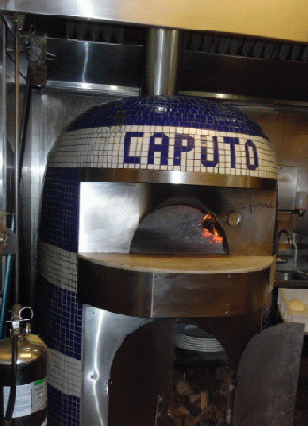 This was a restaurant we had heard much about but never visited. We had only been there a few minutes to wonder why it had taken us so long to try this showplace for excellent Italian fare
Chef Pablo Merida shows an exciting menu which is very large. Then there is the authentic Napolitano pizza made in a genuine imported wood burning oven from Naples, hand made by the Marra family in Naples with sand and ash from nearby Mt. Vesuvio.
The quality of our appetizers showed us we were going to experience a special dining experience.
We opened with a Calamari that was flavorful, tender and minus any oily residue that is sometimes present. My partner ordered the Mozzarella sticks with were dipped in Japanese bread crumbs with a marinara sauce.
My entree was Scaloppine Con Funghi, veal is not on many menus these days but what we had was the best we had experienced in a long time. The veal medallions were tender and covered with wild mushrooms, marsala and touch of cream sauce.
My dining partner went with the special of the day which was white fish covered with a red sauce and included pasta and spinach. Both entrees showed generous portions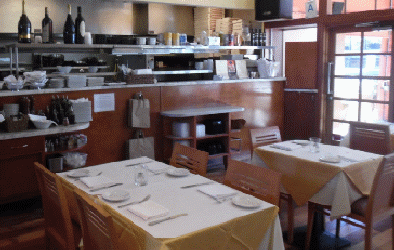 If it is Italian this menu covers it all. There are the Antipasti, eleven Insalate, both Pizza Napoletana and New York style, the Paste e Risotti listing is huge, followed by Carne e Pollo then Pesce e Crostacci followed with Dolce.
Our wine was Clutivar 2014 Cabernet Sauvignon from the Napa Valley and showed full aroma and body and smooth tannins. Both the wine list and craft brews have been welll selected.
An interesting addition at lunch is the Pranzo Specials, Panini's serves with salad an thick focaccia bread.
We met and chatted with Proprietor Mike Schwartz and he wanted us to try the pizza from the imported Naples oven as well as the Chef's Risotto Contadina with included a most tasty parmesan cheese sauce. The pizza was indeed very special with the crust light and flavorful. Of the eight on the menu we tried the Margherita with tomato sauce, homemade mozzarella and basil.
When we were in Northern Italy we noticed that almost every restaurant we entered featured Risotto. This is not true with many Italian restaurants in this country. But at Piccolo Verde the preparation of Risotto is considered an art and featured on the menu in two very different styles.
Still to come were our desserts, mine the house made Tiramissu and my partner, the Ricotta cheese cake.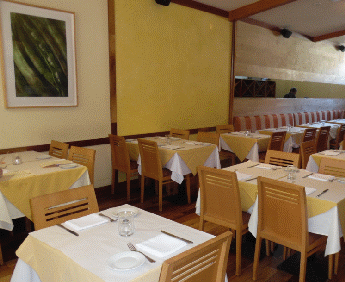 Il Piccolo Verde is located at 140 S. Barrington Place in Los Angeles. It is open daily from 11:30 a.m. to 10 p.m. and offers both indoor and outside patio seating. Telephone 310 472-4939, the web www.ilpiccoloverde.com.
Back to Table of Contents..
Last Update:7/1/17
&copy 2017 Joe Hilbers All Rights Reserved.
Graphic Design by Impact Graphics