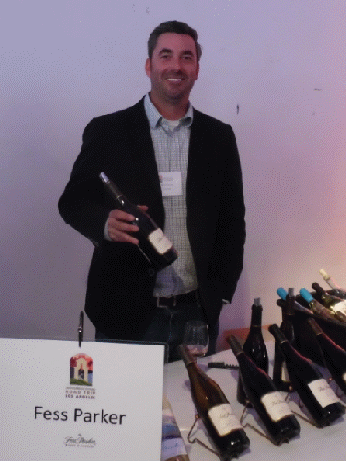 "Los Angeles--Santa Barbara showed wines from all six of its appellations at Road Show"
by The Editor
The quality and variety of the wines shown at the Santa Barbara Vintners Road Trip proved that this County now offers some of California's very best wines from its appellations. Within Santa Barbara County there are now six federally recognized Viticultural regions. Geography has played a major role in Santa Barbara County, its mountains with an east-west configuration meaning that its valleys all face to the Pacific Ocean. The result is a large variety of growing conditions in a relatively small region of the State.
The Trade and Media Tasting began with a seminar on "The unexpected White Wines of Santa Barbara County" conducted by Elaine Chukan Brown followed by the tasting. Later another seminar on the large number of red varietals now available in the county took place. Held in Los Angeles both seminars and tasting proved to be well attended in what has become an annual event.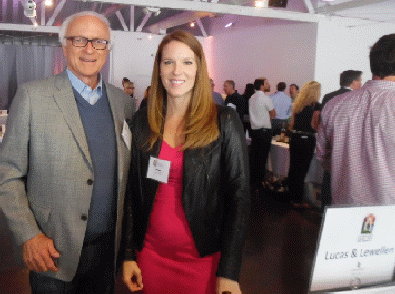 Some forty two wineries were represented at the tasting ranging from all the appellations in the County including Santa Rita Hills, Happy Canyon, Los Olivas, Santa Ynez Valley, Santa Maria Valley, and Ballard Canyon,all ranging through Santa Barbara County.
At Lucas and Lewellen Vineyards we had the opportunity to meet up again with Louis Lucas. We had a meeting with Jonathan Strommen of Fess Parker Winery and made arrangements for a future visit to the winery located at Los Olivos. While Santa Barbara county has achieved fame for its red wines especially Pinot Noir we noted increased emphasis on some of the white varietals. We tasted an excellent Sauvignon Blanc from Lucas & Lewellen, and noted the many white wines presented like Pinot Gris, Rose, Grenache Blanc,, Viognier, Chardonnay, Pinot Blanc and a Rouossanne blend blanc from Zaca Mesa.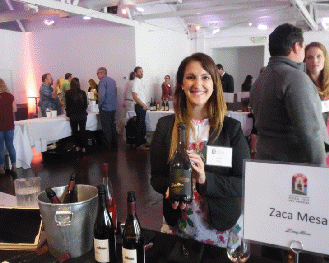 The walk around tasting took place at The Mark for Events in West Los Angeles and conducted by EventBrite.
Back to Table of Contents..
Last Update:5/21/17
&copy 2017 Joe Hilbers All Rights Reserved.
Graphic Design by Impact Graphics