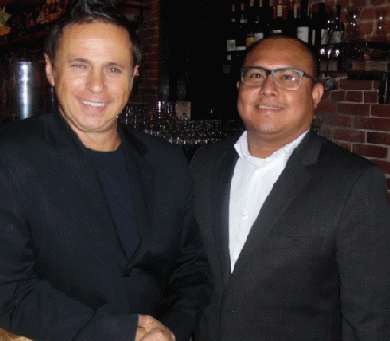 Los Angeles--'The rich heritage of Italian Cuisine shows onboard Princess Cruises"
By Ronnie Greenberg

Combining bliss and beauty, Princess Cruises sets out on a seafaring journey of luxury, culture, adventure and culinary delights.
Operating a global fleet of 17 modern cruise ships sailing to 360 destinations and featuring more than 150 itineraries, Princess Cruises has always been an outstanding leader in luxury travel. The ships bring a treasure at every turn as they glide through sun-washed seas to white powder beaches, fiery sunsets, and along breathtaking and foreboding landscapes.
Always on top of innovative cuisine, the chefs and staff on Princess ships take great delight in serving culinary masterpieces from classic American to exciting foreign cuisines that are all prepared onboard.
The signature Italian restaurant Sabatini's Italian Trattoria, has served traditional and innovative cuisine since 1998 . Now Embracing tradition with modern flavor the re-envisioned Sabatini features a new interior design. The rustic touches that have always been its hallmark, have now been combined with a contemporary look reflecting the efforts of the Princess culinary staff.
For a taste of Tuscany and beyond, Princess is proud to introduce exclusive crafted pasta selections onboard Caribbbean Princess and Grand Princess, and with more set across the fleet in the coming months. "Sabatini's has always been a Princess guest favorite and this new collaboration with Chef Angelo Auriana whose cuisine is inspired by fresh Northern Italian flavors from his hometown of Bergamo elevates our Italian heritage, continuing our fresh approach to authentic Italian dining," said Mario Siebaldi, Princess Cruises senior vice president guest operations.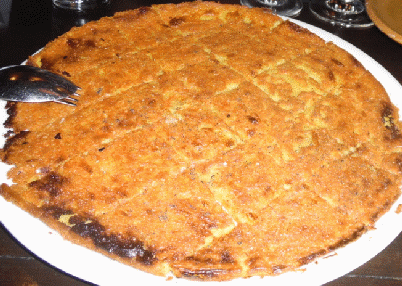 Chef Auriana relies on using old world grains like buckwheat and durum that gives semolina the signature pale yellow color and high-protein strength necessary to hold the shape of house made pasta. Non-traditional ingredients-like mint and marjoram-are also infused to showcase Chef Auriana's contemporary flair.
Offerings include: Picagge- majoram-infused long pasta, white prawns, clams, artichoke pesto, liguarian olive oil : Tortelloni-mint-speckled pasta, roasted lamb, pecorino crosta nera, cacio e pepe sauce, broccoli rabe: Buckwheat Pappardelle- white ribbon pasta ,celeriac, nebbiolo-braised beef cheek: Risotto- vialone nano rice, beets dolce latte, gorgonzola, pistachios and Torchietti- whole wheat pasta, forage mushrooms, rosemary oil.
More Princess chefs hail from Italy than any other country and their family favorite recipes are featured on the new menu, including: Roman Seafood al Cartoccio- grouper, shrimp, black mussels, scallops, potato, artichoke: Porchetta- rolled pork belly toscana, fennel seeds, potatoes, spinach, roasted tomato and Breaded Veal Vallet- marjoram roasted potatoes & artichokes, sun-dried tomato, provolone.
In his L.A. restaurant Officine Brera Chef Angelo invited chef partners Curtis Stone, Ernesto Uchimura, and chocolatier Norman Love, to share favorite items they've prepared on board as well as treasured family recipes from their childhood in distinctive Italian regions.
The evening began with a pasta-folding hands on demonstration giving guests the rare opportunity as he masterfully rolls and folds some his famous pastas.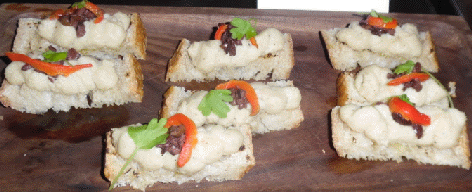 Along with Matteo Ferdinandi in the dining room, a magnificent dinner followed that included: Antipasto: paired with Villa Sandi-Fresco Prosecco, brandade pink snapper mousse, roasted red pepper, olivata, grilled ciabatta farinara chickpea flour, garda olive oil, cracked pepper; Paired with 2016 Poggiotondo Vermentino- casarecce curly eggless buckwheat pasta, foraged mushroom sugo, reggiano gnoccoho piemontesi house-made potato dumplings, castelmagno fonduta; Paired with 2015 Poggiotondo Toscana IGT- maonzo all'olio slow braised beef shoulder, root vegetables, anchovy-oil potatoes, natural-jus and dentice pink snapper filet, artichokes,cherry tomatoes, fingerling potatos, pisarei verdure house-made bread dumplings, seasonal veggies, reggiano. These were topped with mouthwatering castagnole freshly fried doughnuts, with anise sugar, salty bourbon caramel sauce.
Earning acclaim at his own L.A. restaurants Officine Brera and The Factory Kitchen are Chef Angelo Auriana, with Matteo Ferdinandi in charge of the dining room, and Francine Diamond Ferdinandi suggesting your wine.
Officine Brera, in a rustic upscale romantic setting, offers Small Plates with such specialties as Costine Di Cinghiale, wild boar baby back ribs; Cured & Raw, featuring Carpaccio Di Manzo, seared beef sirloin: Garden - Cliore Verde, wood grilled romaine hearts; Cultured & Savory , Polpette Al Funghi, beef and pork meatballs; Pasta & Risotto (flour, wheat and grains), honey nut squash ravioli, green & ricotta stuffed long pasta; Papardelle-wide cut egg pasta,braised pork shoulder sugo; Fish & Meat-branzino-wild Mediterranean seabass filet ; andManzo All'Olio, slow braised beef shoulder.
Princess Cruises -1-800-774-6237 www.princess.com
Officine Brera Restaurant is located at 1331 E. 6 St. Los Angeles 90021, telephone 213-553-8006 www.officinebrera.com and sister restaurant The Factory Kitchen is located at 1300 Factory Place, #10. Los Angeles 90013, telephone (213) 996-6000 www.thefactorykitchen.co
Back to Table of Contents..

Last Update:10/29/17
&copy 2017 Joe Hilbers All Rights Reserved.
Graphic Design by Impact Graphics