"Los Angeles--Maori dancers gave additional flavor to the New Zealand in a Glass wine event"
New Zealand in a Glass, held in Los Angeles, brought wine tasting to a higher level when it included a live performance by Maori musicians and dancers. Maori are the native original people of New Zealand and this performing group were a part of an exhibition of Maori art and culture being held in Venice Beach.
With this wonderful performance complete we settled down to tasting some of the 64 wines being presented by 12 wineries. When it comes to New Zealand wines think Sauvignon Blanc and Pinot Noir. And of interest is the fact that outstanding vintages of these varietals are produced in both the North and South Islands of the country.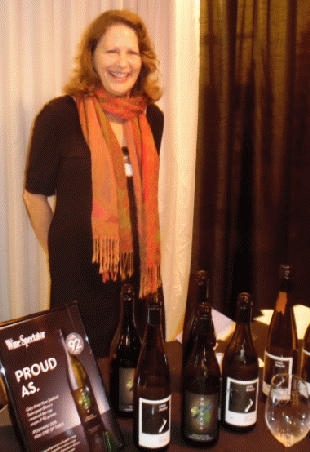 However besides the two leading varietals other wines were on display including Chardonnay, Riesling, Syrah, Gewirztraminer, and Pinot Gris. Both North and South islands enjoy vine growing regions that have become famous for the outstanding quality of their wines. In the south they include the Waipar and Waitari valleys and on North island Hawke's Bay, Gisborne and Marlborough. It was at Hawke's Bay that the first discoveries were made on how well the sauvignon blanc varietal does in New Zealand terroirs.
We were interested in the Tohu wines since it was the first Maori owned wine company in New Zealand starting 1998. We liked Tohu single vineyard 2016 Sauvignon Blanc from North island's famed Marlborough region. They also produce both a Chardonnay and Pinot Noir.
At the South island in the central Otago region Quartz Reef is producing methode traditionnelle Brut Sparkling wines. At the very top end of the South island called the Nelson appellation Mahana is producing both Sauvignon Blanc and Pinot Noir and in addition a Pinot Noir Rose.
New Zealand Sauvignon Blanc and Pinot Noir now enjoy world wide reputations for superior quality and with a variety of styles. Many are now available in the US and often at a most modest price range.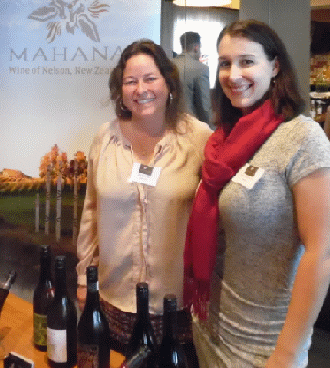 The New Zealand in the Glass event took place upstairs at the Wine House in west Los Angeles. The war dances of the Maori musicans took place in the parking lot with the full attention and appreciation of those in attendance.
Event was staged by Allison Levine's Please the Palate.
As for the Maori entertainers, well ,we want to go to New Zealand.
Back to Table of Contents..
Last Update:

&copy 2017 Joe Hilbers All Rights Reserved.
Graphic Design by Impact Graphics