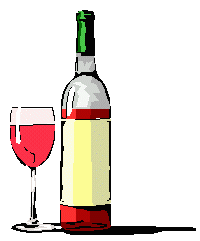 "West Hollywood--Jordan Winery celebrated 40th anniversary high above the Sunset Strip"

by The Editor's Vineyard
Jordan Vineyard and Winery celebrated their 40th anniversary in a big way with an elaborate event staged on the top; floor of the London West Hollywood adjacent to the Sunset Strip. John Jordan, now CEO, was born the year that his parents, Tom and Sally Jordan founded the vineyard and winery and recalls sitting on a bulldozer with the operator when the winery was under construction some years later.
Those attending the anniversary event atop London were treated to wines from earlier years as well as the opportunity to taste new releases enjoy music and appetizers. John Jordan pointed out that the vision of his parents to devote their efforts to making elegant food friendly cabernet sauvignon and chardonnays from the Russian River Valley have continued to the present day.
Celebrating the 40th anniversary will be highlighted at a series of events that will span the country including wine festivals in New York and New Orleans. and a food and wine classic in Aspen.
Jordan Vineyard and Winery is located at 1474 Alexander Valley Road, Healdsburg. Tours and tastings are available by ap;pointment. 800 654-1213.
Back to Table of Contents..
Last Update:5/9/12
&copy 2012 Joe Hilbers All Rights Reserved.
Graphic Design by Impact Graphics