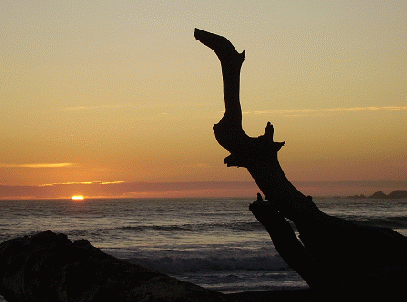 ---
Brookings, Oregon--Certainly one of the State's most interesting beach cities By Joe Hilbers
Like all of Oregon's coast cities Brookings offers long stretches of scenic beaches and rolling surf but it also enjoys an industrial base with two lumber mills and all services. If you enjoy flowers you will want to visit Flora Pacifica.. Here one finds a business dedicated to flowers and plant growth in all its forms. Here people are busy fashioning living wreaths of succulents, designer flowers in brilliant dyed colors, as well as herbs with all their pleasant aromas. What you see at Flora Pacific will vary with the season for here Christmas means a whole different grouping of wreaths, flower displays and potpourri, much of it sold in catalogs as gift items.
Flora Pacifica also offers classes where one can learn the art of making sea grass baskets or living wreaths or free form driftwood objects of art. For purchase are fresh cut flowers, festive creations, herb plants and living wreaths. Flora Pacifica is located at 15447 Ocean View Drive, Brookings-Harbor. For more information call 541 469-9741 or on line at www.florapacifia.com.
A few miles inland from Brookings is the Oregon Redwoods Trail. The Sequoia Redwoods are identifed as being in California but there are a few stands of the coastal redwood, Sequoia Sempervirens, in southern Oregon as well. Our group hiked this trail which in a 1.7 mile loop takes one through a stand of redwoods that while not the size of their southern giants are impressive in their own right. The forest is lush in its ground cover and we found it a most rewarding experience. The trail is well marked and there is a descent and then ascent of 280 feet in elevation. It is a section of the Siskiuyou National Forest.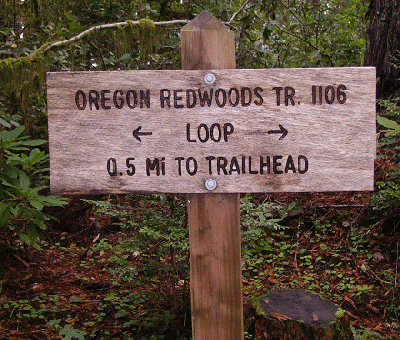 Later that day we visited the Brandy Peak Distillery. Here located atop an 1800 foot mountain David and George Nowlin family have been producing Grappa brandy and blackberry liqueurs for eighteen years. Using copper stills the spirits are hand crafted using Oregon fruit from inland farms. The grappa is produced from pears using the pomace in a traditional grappa process. We had the opportunity to taste the finished brandies some enjoying years of barrel aging before bottling. The Brandy Peak distiller is located at 18526 Tetley Road at Brookings and is open to visitors Tuesday thru Saturday from 1 to 5 p.m., March to January. Call 541 469-0194 for appointments.
The Salmon Run Golf Course at Brookings remarkable. We used a golf cart to explore the back nine of the course on a brilliant fall day. The course could be called 'deer run' since we saw no less than four does with their fawn while on our tour. The course is public and owned by the city of Brookings. It can be a challenge for any golfer and our comment was that the first rounds should be played forgetting the score card.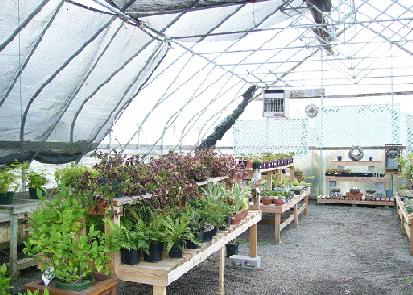 The Dinner at O'Hollerans Steakhouse and Lounge in Brookings proved to be a culinary adventure. Rodney and Eileen Minnier are the proprietors and the restaurant is a tradition in Brookings. The menu is extensive whether for steaks or seafood. Our group of Writers leaned toward the seafood everywhere we went and so at O'Hollerans as well. We opened with the Calamari strips served with both tarter and cocktail sauce. Our entree was Pacific Razor clams breaded and grilled. These arrived on a huge plate with barely room for the accompanying potato and broccoli buds.
In all the menu offers twelve seafood items as well as seven cuts of steaks. The restaurant is nicely divided into a bar lounge and separate dining room. The decor is natural Oregon woods and beams including the tables and chairs. The result is a very casual and comfortable ambiance.
The next morning we were a quiet group as we had breakfast at Sebastianís Restaurant. Here breakfast is taken seriously and with a full menu designed for hearty appetites. This Writer apologized not for dispensing with a huge plate of French Toast and noticed we were not alone in displaying a good appetite. Sebastianís Restaurant is at 16011 Boat basin road in Brookings.
---

Back to Table of Contents..
Last Update:5/15/12
&copy 2012 Joe Hilbers All Rights Reserved.
Graphic Design by Impact Graphics