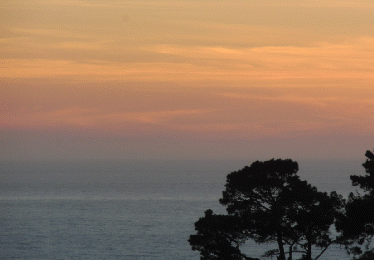 Carmel By The Sea--Hofsas House captures the laid back charm of the City
By Joe Hilbers
When you tell someone that you are going to Carmel their face lights up and first ask where you plan to stay, second, what you plan to do, and third what they did on their last visit. Such is the fame and charm of Carmel By The Sea. Its style and ambiance has remained unchanged through many decades.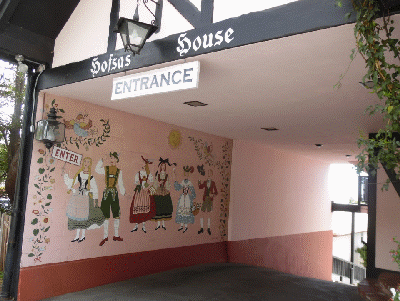 Downtown Carmel invites one to a pleasant stroll , and then, of course, the nearby beautiful beaches and seascapes as well.
For our lodging we found the perfect place at Hofsas House. Here we experienced and captured the charm and essence of Carmel By The Sea. This remarkable community has managed to retain the tranquility of the past while offering all the attractions of the twenty first century.
For seventy years The Hofsas House has been offering these attractions with its Bavarian inspired decor, ambiance and classic European hospitality.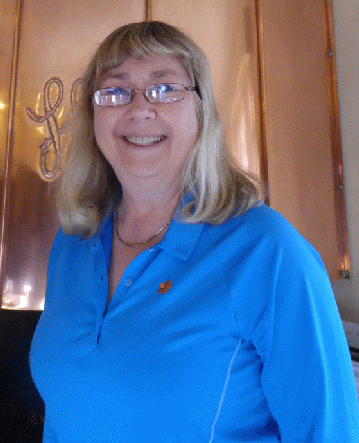 On arriving at Hofsas House we were charmed and awed with our room which was actually a suite with large bedroom, private balcony for enjoying a sweeping view to a glistening sea, a complete bath and a room with refrigerator and micro wave. Also an inviting table and chairs for sipping wine while nibbling on crackers and cheese. The cheese from Carmel's Cheese Shop, located downtown and with cheese from just about everywhere. Hey, we thought, it can't get any better than this.
But we were wrong. Located in the center of town Hofsas House invites one to a pleasant stroll while leaving your car idle and, for a change, costing nothing, since this town does not have parking meters and free two hour parking can be found everywhere.
Our stay at Carmel By The Sea was blessed with a number of sunshine filled days which were perfect for the many scenes that demanded a photograph.
One morning ,while enjoyed our Continental Breakfast at Hofsas House, we had the opportunity to meet Carrie Theis, grand daughter of Donna Hofsas who founded the hotel seventy years ago. We complemented her on our wonderful suite and learned that all 37 rooms are one of a kind with amenities like fireplaces, private balconies, wet bars, and Dutch doors allowing guests to enjoy the ocean air.
There is free WiFi but hard to believe anyone would want to spoil the relaxed atmosphere of Carmel by using it. We certainly did not and never turned on the TV either.
All the communities of the Monterey Peninsula are close together mileage wise and Monterey and its famed Old Fishermen's Wharf were only minutes away on Highway One from our base at Hofsas House.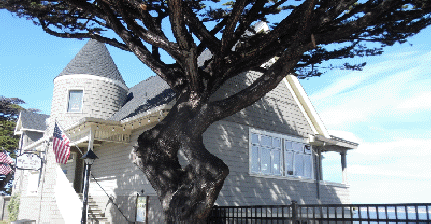 New for us was our exploration of nearby Pacific Grove and its Sunset Drive which follows the rocky shoreline. There also Asilomar State Beach as well as Asilomar Conference Grounds. Following Sunset Drive we were soon at Lovers Point and The Beach House Restaurant. Here we enjoyed a fantastic evening with cocktails and a seafood dinner while viewing large sweeps of Monterey Bay. There is a large cocktail bar and lounge at this restaurant and their Sunset early dinner menu is very popular. We opened with their appetizer Calamari and then the sand dabs which are a specialty here, in fact we were told about them before arriving at the restaurant. The fish arrived on a bed of rice that included fresh fruit and was most flavorful.
Carmel By The Sea is just that with a long stretch of beautiful white sand beach, the white color due to the underlying rock that the sea slowly grinds to sand.
The beach is very popular and in easy walking distance from almost anyplace in the business end of town. Also there is a scenic road along the coastline from Ocean avenue to Carmel River State Beach.
In town there are nineteen wine tasting rooms and bars, all showing the wines of the Monterey appellation which has become recognized as one of California's best for Chardonnay and Pinot Noir. The annual Winemakers Celebration had just taken place before our arrival.
While strolling through downtown we discovered the Fifth Avenue Deli and once inside with a view of the tempting delights decided to buy lots of goodies to take home and enjoy in our very own suite.
And waiting for us there was a bottle of 2016 Dawn's Dream Chardonnay, from the nearby Santa Lucia Highlands. After enjoying all these goodies we moved to the balcony to watch the sunset and golden glow that followed and then back for our Chocolate Brownie dessert.
The continental breakfast served at the Hofsas House was a very special treat for us, not only for the delicious fruits and pastries available from a neighborhood bakery, but also as an opportunity to meet and talk with some of the other guests.
Hofsas House also has facilities for large groups and perfect for weddings and family reunions. It is also pet friendly. It is located on San Carlos Street, north of Fourth Avenue in Carmel by the Sea.
Note: Early on it was decided the this city would not have house numbered addresses and so there is no mail delivery except at the post offices. However all the streets are well marked and there are excellent maps for finding locations. For more information on Hofsas House Hotel call 831 624-2745, on the web at www.hofsashouse.com. and on Facebook