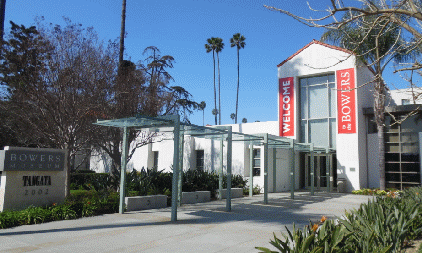 ---
"Santa Ana--A program entitled 'Uncover Santa Ana' reveals what the City has to offer for both locals and visitors
By The Editor
A new program to reveal more about Santa Ana has been unveiled. Entitled Uncover Santa Ana, Epicenter of Creative Urbanism it is designed to show how the city has reinvented itself for the 21st century. Santa Ana is the seat of Orange County but has often been overshadowed by neighboring attractions like Disneyland, Beach recreation and shopping centers like South Coast Plaza.
Key to what is happening in today's Santa Ana is the new website www.uncoversantaana.com. This visitor oriented website informs on the trendy side of Santa Ana. It will be consistently updated on what is taking place in the City billed Santa Ana--Epicenter of Creative Urbanism.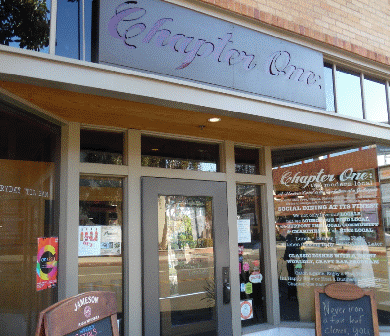 Currently it has been reborn with an outstanding reputation for its innovative restaurants and culinary artistry. We had the opportunity to experience this food innovation when we dined at Chapter One: The Modern Local.
This was formerly a book store and then a complete restoration took place creating an expansive restaurant, bar and lounge. However the book theme remained in the name and the use of shelved books in the interior decor and ambiance. There is a full bar and lounge and several dining areas.
We found the menu most interesting, original and most entrees using a wide range of sides for exotic flavors. Our entree was Barbacoa Short Rib with Hominy and a cabbage slaw. The Ora King Salmon arrived with butternut squash puree while the steak & Fetta with the steak chimichurri marinated. Other choices included Brick Chicken with wild rice and kale, Berkshire Tomahawk pork chop with potato salad and jalapeno glaze or Agnolotti ricotta with basil.
Chef Chicken Wang and Sous Chef Tony Castaneda were honored with a Diners Choice award recently.
Our dessert was a lemon lavender creme brulee.
Chapter One is located at 227 N Broadway in downtown Santa Ana. Telephone 714 352-2225, web www.chapteronetmi.com. Hours are Monday-Thursday 11 a.m. to 1 a.m., weekends 11 a.m. to 2 a.m. There is a Happy Hour weekdays and a Sunday Brunch.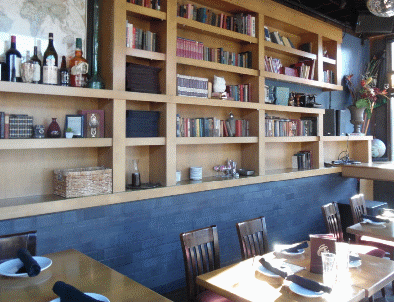 Santa Ana is now California's eleventh largest city with some 490 restaurants, sixty art galleries, a performing arts theater, and two museums.
The Bowers Museum enjoys a national reputation and its current exhibition featuring the life and presidency of John F. Kennedy is a perfect example.
The photographs tell the story of the Kennedy family, his early years as well as his time as a PT Boat Commander whose ship was struck and sunk by a Japanese Destroyer and then after Word War II his entry into politics.
The day that President Kennedy was shot and killed in Dallas brought to mind my own experience that fateful day. I was actually in Santa Ana to purchase a Swedish styled metal fireplace for the new recreation room we had added to our home.
While I was in the store making the purchase the neighbor in the adjacent building came running in to say that he had just heard on the radio that the President had been shot. When my business was concluded I got back in my car for the long drive back to my office which was then located in Beverly Hills. As I was driving through downtown Los Angeles I watched as all over the city flags were being lowered to half mast. It was a dramatic moment that I have never forgotten.
Another Bowers exhibition that has received much attention is that of Earnest Shackleton's ill fated Antarctic expedition aboard the Endurance which ended up crushed by the ice that imprisoned the ship. Aboard was Photographer Frank Hurley and his dramatic photographs tell the expedition story in graphic detail. The quality of the photographs taken one hundred years ago is amazing especially when considering the hostile weather conditions when they were taken. Here are the dramatic story of the shipwrecked men fighting for their lives on the ice pack of Antarctic. The landing on Elephant Island and the Carnad, the small ship's boat that Shackleton and Frank Worsley used to make the crossing to South Georgia and rescue for his men.
Along with the social media and press exposure expected from the Uncover Santa Ana program is a new website www.uncoversantaama.com. This is a visitor friendly information center describing the trendiest, tastiest and inspired part of Orange County.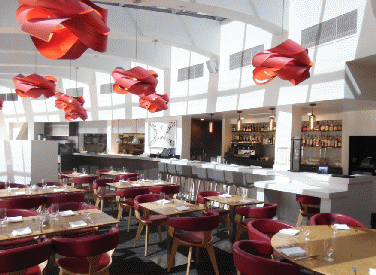 After our tour of the exhibits Bowers still had more to offer. This is the Tangata Restaurant located in one section of the museum overlooking the gardens and offering a contemporary mission style decor and ambiance. The restaurant is part of the Patina Restaurant Group founded by renown Chef Joachim Splichal.
Tangata features a Pacific Rim styled cuisine and has consistently earned four stars for its culinary excellence. Our group was offered a menu that has starters like Maryland style crabcakes and salmon rillettes, salads like little gem Caesar or chopped salami with veggies.
We ordered the cavatelli pasta which was hand made pasta with wilted spinach, crisp shallot, parmesan in a white truffle sauce. Sandwiches include thick cut BLT, grilled beef or lamb burger as well as tuna melt panini. As a group we all had to taste the desserts which included chocolate croissant bread pudding, creme brulee or sorbeto and gelato.
We had the opportunity to meet with Al Kanjo, General Manager, to tell him how impressed we were with the whole exceptional dining experience Tangata offers. It is open six days a week for luncheon with the same hours as the Bowers Museum, closed Mondays.
Another Santa Ana restaurant that earns four star awards year after year is the Royal Khyber. This restaurant has been presenting an exciting Indian cuisine at Plaza Village since 1998. In that time the restaurant has achieved many awards both for its owner and founder, Arun Puri, as well as staff members and the cuisine.
On our most recent visit to this restaurant we were greeted by Manager Ali Shahid who has been with Royal Khyber for thirty five years. Once again we settled into these comfortable surroundings with its classic bar and lounge and then tables glistening with white table cloths, china and glasses. The Indian inspired artwork decorating the walls as familiar and enjoyable as ever.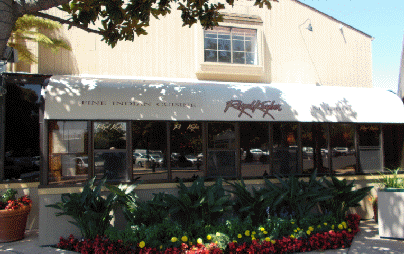 My dining partner and I chose the Olive Naan which came with mango chutney dipping sauce as our opener. My entree was the Tandoori Grilled Fish marinated and slowly grilled in tandoor topped with a tamarind sauce. The fish could be either salmon or swordfish and I chose the latter. It came with Basmati rice and naan bread.
Spicy Tandoori Kebabs were my partner's choice, which were lamb kebabs and chicken tikka coated with house spicy sauce and accompanied with naan bread. I had to try the mango creme brulee for dessert.
The menu is large at this restaurant with appetizers like curried mussels, smoked lamb cakes, onion Bhnajia or warm eggplant salad. Entrees range from classic Tandoori dishes like rack of lamb to Methi chicken Punjabi with green chili or Kashmiri lamb rogan josh,
The menu always shows chef specials, three course dinners, a Moghlai gourmet dinner and a Sunday champagne brunch with fourteen entrees.
Royal Khyber is located in Plaza Village, 1621 W. Sunflower Avenue, Santa Ana with both valet and free off street parking. The restaurant is open for both lunch and dinner seven days a week. Lunch 11:30 a.m. to 2 p.m. Monday thru Friday; dinner 5:30 p.m. to 9:30 p.m; Friday and Saturday to 10:30 p.m. and Sunday Brunch 11:30 a.m. to 2:30 p.m. For reservations call 714 436-1010, on the web at www.royalkhyber.com.
Our overnight stay in Santa Ana was at the Holiday Inn Santa Ana-Orange County Airport. It is ideally located adjacent to the 55 freeway and just eight minutes from John Wayne Airport. We enjoyed our room which was filled with amenities and especially the desk which was a perfect fit for our laptop. The hotel has an American restaurant and bar open in the evening. We liked the breakfast which offered two choices, either the buffet or orders from the table. We found the staff helpful and friendly.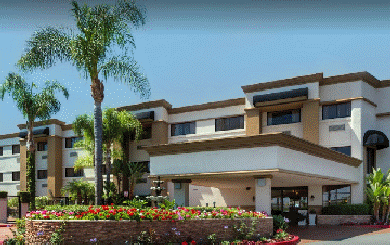 Our short press tour only demonstrated just how much more we have to explore in Santa Ana.
Through decades our visits to Santa Ana were too many to count yet when we spent two days on a trip to "Uncover Santa Ana" we were astonished at places in the City we never knew existed. One of these is the Grand Central Art Center which takes up a full block on North Broadway Street.
Here a full block has been set up reserved only for foot traffic and graced with fountains and works of sculpture. This section of Santa Ana has a long history but in 1994 a partnership was formed between California State University Fullerton and the City of Santa Ana to devote the complete block to all types of Art.
Previously it was a commercial center with the Grand Central building completed in 1924 with the idea of making it center for many kinds of retail shops including groceries, produce and much more. At that time it was also headquarters for the City's first radio station.
Now there are buildings with apartments for University students, class rooms and a Theater which is home to the Cal State Fullerton Theater and Dance Department. With exhibitions scheduled throughout the year. We strolled through the Art Center on a quiet mid week afternoon, sat on one of the benches and considered the whole concept very special.
Adjacent in the same area is the Orange County School or the Arts at 1010 North Main Street. This is a charter school with two thousand students in an academic program of college preparatory and pre professional arts training. There are schools of music, dance, theatre, fine and media arts and applied arts.
The list of successful graduates prove the worth of this school and program each year.
---

Back to Table of Contents..
Last Update:4/10/18
&copy 2018Joe Hilbers All Rights Reserved.
Graphic Design by Impact Graphics