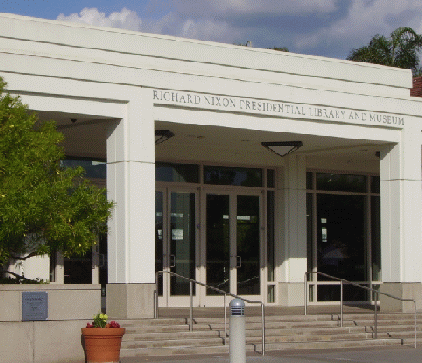 "Yorba Linda--The Nixon Library's East Room was the perfect place for the Fall Wine Classic
.
By The Editor
Its hard to image a more perfect place to hold a Fall Wine Classic than the East Room at the Richard Nixon Library in Yorba Linda. The Room is an exact replica of the East Room at the White House which has been the place of historic functions since Ulysses S. Grant was president.
The Fall Wine Classic, now in its 11th year, is a benefit fundraiser for Santa Clara de Asis Catholic Church. This year over 400 wine aficionados attended the event with some fifty five wineries, representing appellations from many parts of California, presenting their vintages.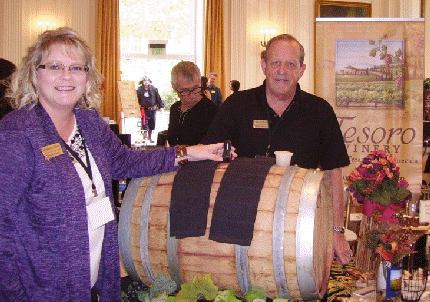 We met with Kimberly Olson who guided us through the East Room set up with the tasting booths. She and her husband Buzz Olson own Tesoro Winery in Temecula and have been on the organizing committee of the Fall Wine Classic for eight of the eleven years the event has taken place.
We also had to sideline Sergio Gonzalex and Randy McFarland and ask what their Pirate costumes were all about. Turned out that they were in charge of the Treasure Chest and Opportunity drawings encouraging folks to buy tickets for a chance to win the Treasure Chest filled with favored vintages.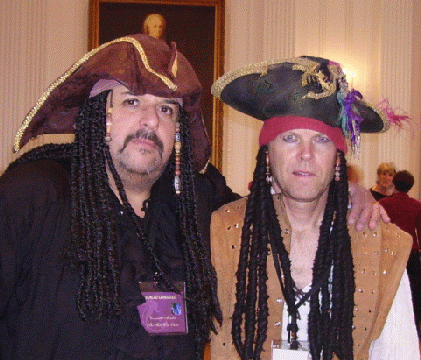 We stopped at Lucas & Lewellen booth and had the opportunity to renew our acquaintance with Louis Lucas who with his partner Judge Royce Lewellen own the Santa Barbara County winery. A few years back Louis Lucas took us on a personal tour of their vineyards and then along with Judge Lewellen we had a most interesting luncheon together.
In our discussion at the Nixon Library event I learned that the Winery will be sponsoring its fifth annual Wine Cruise next May, this time on Holland American's Veendam to Canada and New England on May 4th through 11th. It proved quite a coincident since This Writer is also planning to take that very same cruise at the same time. I explained to Louis that I have been planning to take this particular cruise since being in Halifax two years ago and talking to some guests off the cruise chip and learning just how much they were enjoying the northern reaches of the continent.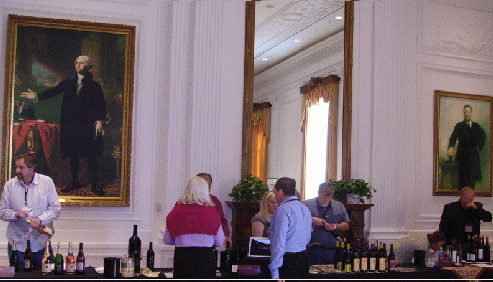 The East Room gala offered some wonderful hors d' oeuvres by Creme de la Creme Catering and was followed by a most energetic silent auction. The auction offered such goodies as a Sonoma and Napa Valley Wine Experience trip, a week condo in Puerto Vallarta, four day San Francisco getaway at the Fairmont Hotel as well as tickets to the Pacific Symphony in Costa Mesa.
The Fall Wine Classic is a charity event sponsored by Santa Clara de Asis Catholic Church. Co-chairs for this year's event were Madeline Fox and Colleen Norton. Those attending the event also had the option of viewing all the exhibitions of the Nixon Library.
Back to Table of Contents..
Last Update:11/20/12
&copy 2012 Joe Hilbers All Rights Reserved.
Graphic Design by Impact Graphics