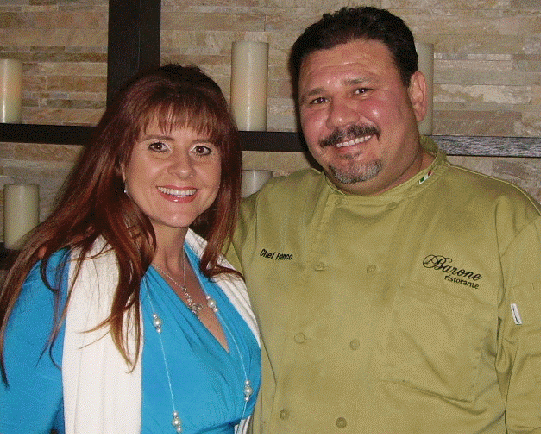 "Newport Beach--New banquet room adds to dining pleasures at IL Barone Restorante"

by Joe Hilbers
Certainly all the factors for creating a successful restaurant were in place when Franco and Donatella opened IL Barone Restorante almost three years ago. Franco Barone had been executive chef at Antonello, a five star restaurant. While there his culinary talents were such that he was named Chef of the Year by the Southern California Restaurant Writers. His wife, Donatella was general manager for Nello Cucina, a highly regarded restaurant located in South Coast Plaza and while there was named Manager of the Year by the Writers.
So when the opportunity came to acquire a restaurant site presented itself the time was right for this talented pair to open their own IL Barone Restorante at 4251 Martingale Way in Newport Beach adjacent to MacArthur Blvd. Success was almost immediate with the restaurant displaying an exceptional Italian cuisine menu and a knowledgeable, efficient wait staff to match.
The restaurant's popularity has been such that reservations are often required for both lunch and dinner. So when a new private dining room was added this Writer had to see it first hand with the added attraction of enjoying Franco's cuisine once again. Long planned and awaited the new room has its own private entrance and will accommodate up to 80 people. It has been designed to match the design and ambiance of the restaurant's dining rooms.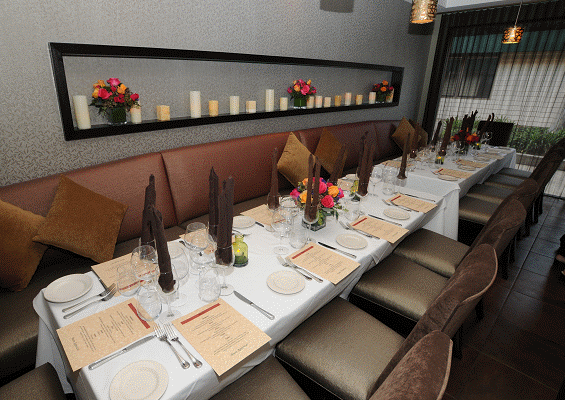 The day we arrived for lunch the restaurant was full as usual without a single empty table. After getting our personal look at the new room and chatting with Donatella about possible names my partner and I settled down for some serious dining. We opened with the Calamari Fritti, then I ordered the Saltimbocca alla Romana, veal scaloppini topped with Parma prosciutto, sage in a white wine veal reduction.
My partner went with the Pollo alla Milanese, pan seared pounded boneless chicken breast, coated with seasoned bread crumbs. He opened with a soup, Stracciatella con Spinaci, vegetable consume; chopped spinach, parmigiano and egg drops. At this restaurant there are so many choices that ordering often takes a good deal of time for decision. The lunch menu offers a full page of tempting pasta dishes some interesting and unique thanks to Franco's culinary talents.
This restaurant has an exceptional wine list and the staff displays a knowledge of wine that is most refreshing.
Both the lunch and dinner menus offer daily specials For the quality of the food, its culinary excellence in preparation and service prices at Barone are surprisingly modest with the highest price entree at $25. Here dining is still a leisurely experience to be enjoyed in elegant surroundings and a feeling of luxury.
IL Barone Restorante is located at 4251 Martingale Way, Newport Beach with free off street parking. The restaurant is open for luncheon Monday thru Friday from 11:30 a.m.to 2:30 p.m., dinner from 5 p.m. to 9 p.m.. Satuday dinner only and closed Sundays. For reservations, often a must, call 949 955-2755.
Back to Table of Contents..
Last Update:10/31/12
&copy 2012 Joe Hilbers All Rights Reserved.
Graphic Design by Impact Graphics