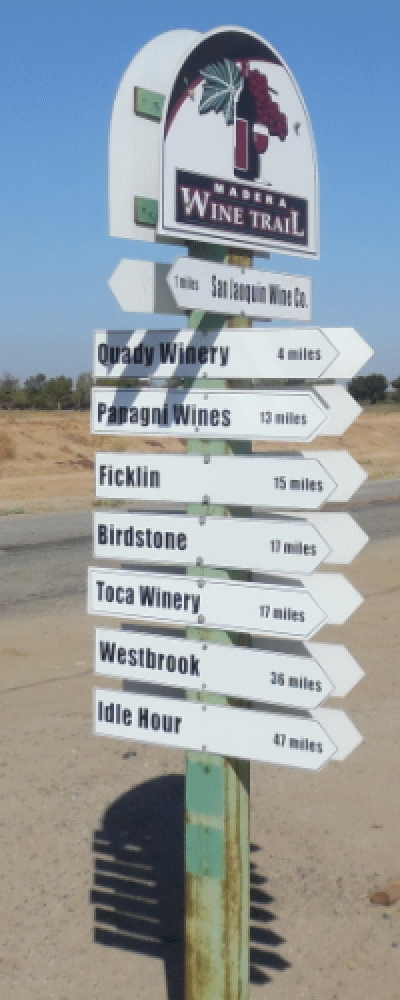 Madera--"Following the Madera Wine Trail shows the region's past and present
.. By Joe Hilbers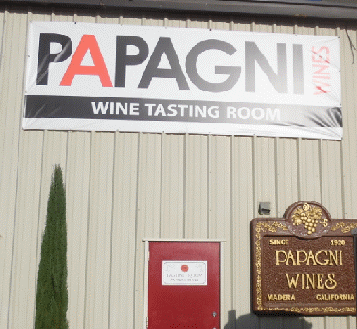 The 21st century has seen remarkable changes to the Madera wine country. While the tradition of vineyards and growing grapes extends back some one hundred and fifty years new concepts and ideas have resulted in vast changes both in the vineyards and with wineries that have moved to producing wines that fit the local terroir best.
The Madera Vintners Association includes wineries like Papagni with an eighty year history and Quady Winery with an interntional reputation, others like Fasi Estate Winery and San Joaquin Wine Company are of this century. The changes have come about from recognization that Madera Couinty has its own micro climate thanks to location between the San Joaquin River and the Sierra Nevada Mountains. This made possible the designation of Madera as an American Viticutural Area (AVA) in 1985 and one of the oldest in the State. Then followed with the estabishment of the Madera Wine Trail in 2001.
This Trail now follows a route that takes one to the nine wineries located in the region. Most of these wineries are family owned and operated and their wines show careful attention to both the varietals planted in their vineyards and the quality of wines from varietals that have proven successful over decades.
All of this was revealed to us when we visited some of these wineries, tasted their wines, talked to the winemakers and learned their concepts and techniques.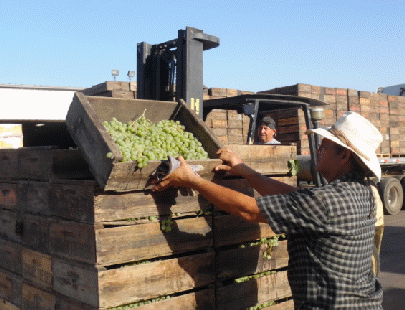 Our introduction to this new Madera wine country was the California Wine Month Celebration which took place in late September at the historic Papagni Winery. Over three hundred people were in attendance at this event which included booths set up by individual wineries as well as restaurants, catering firms and products like olive oil and chocolate. The crush was still on at Papagni and we watched as a truck load of freshly picked Muscat grapes arrived at the winery. The Winery was founded by Demetrio Papagni, an imigrant from Italy, and recognized the outstanding land and climate of Madera for making wine. The result is that Papagni continues to receive awards for its outstanding vintages.
Papagni Wines is located at 9505 Road 30 1/2, Madera, Ca. and its handsome Tasting Room is open Saturday and Sunday from1 to 5 p.m.
The next day we were ready to begin our trek of the Madera Wine Trail. First stop was the Fasi Estate Winery located on the very edge of the Sierra foothill country. Here surrounded by acres of lush vineyards was the Fasi tasting room, extensive patio and the winery where we met Winemaker Greg Herzfeldt.. Here Greg showed us his Chardonnay and a most interesting Malbec.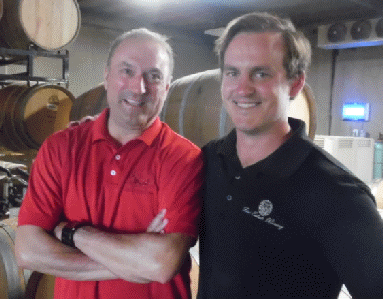 We also chatted with Owner Ralph Fasi who founded the winery in 2000, decided the terroir was perfect for the Syrah grape, then opened the Tasting Room in 2012. Winery Manager Erica Magrian provided us with a wonderful lunch served with, first a chicken salad, followed with a cheese inspired pasta. With this repast we tasted the Fasi Crest Private Reserve 2003 Syrah. The Fasi Tasting Room enjoys an excellent location since it is just off Highway 41, the route to Yosemite National Park. The result is that Fasi has visitors from all parts of the world.
Fasi Estate Winery is located at 42415 Road 208 in Friant an easy 15 minute drive from Fresno on Highway 41. The tasting room is open daily from 11 a.m to 5 p.m.
Toca Madera Winery is a relatively new winery surrounded by ten acres of vineyards. Here we met Winemaker Shayne Vetter who explained that all the wines here are estate from their own vineyards. Shayne currently is working with eleven varietals and we tasted both his Tempranillo as well as white wine blend of Viognier and Marsanne. Shayne generally gives his red wines 20 months in barrels and then a year of bottle aging as well.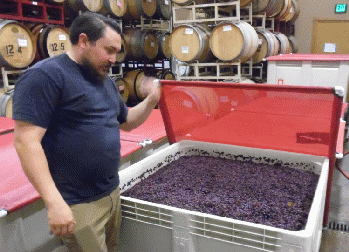 Toca Madera has a comfortable Tasting Room open on Saturday and Sunday from noon to 5 p.m. The Tasting Room besides premium vintages offers a collection of works by local artists. The Winery is located at 36140 Avenue 9 in Madera.
A very short distance from Toca Madera is Birdstone Winery. Birdstone offers a collection of wines that include a Tinta Madera Port. Other varietals include Malbec, Dolcetto, Tempranillo, Chardonnay, Charbono and Alicante Bouschet, all from Madera wine country vineyards. We tasted the Alicante Bouschet which offered truly premium flavors and texture and we were equally impressed with the Autumn Hunt 2013 Malbec. Besides Birdstone other labels include K hlouse Estate and Autumn Hunt. Owner of Birdstone is Tony Kirk.
Birdstone Winery has a large tasting room and hosts weddings as well. It is located at 9400 Road 36 in Madera and is open Friday thru Sunday from 11 a.m. to 5 p.m.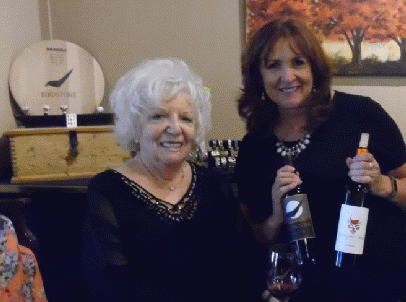 On arrival at San Joaquin Wine Company we were greeted by Stephen Schafer, owner and CEO. Stephen is a fourth generation farmer who decided in 2005 that he should be making wine besides growing grapes for other wineries. His family arrived from Germany when his great grandfather could no longer face the political upheaval occurring in that country.
The San Joaquin tasting room is large and outside a patio which was getting ready to host a large wedding banquet later that day. At the Tasting Bar we were attended by Jazmin Vaca who was most charming and knowledgeable about the wines which includes six different labels including premium Moody Press and Green Eyes. Ninety percent of San Joaquin wines are from Madera grapes and all are bottled at the Madera winery using both screw caps and cork, depending upon which label. Winemaker is Eric Natalie.
San Joaquin Wine Company is located at 21821 Avenue 16 in Madera and the Tasting Room is open seven days a week. For hours call 559 673-0066.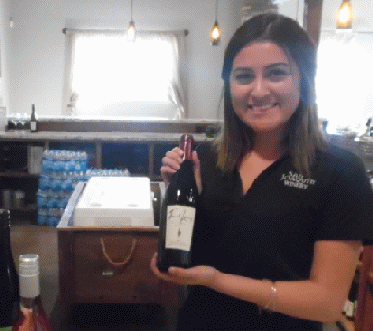 This visit we did not get to the two Madera wineries that are famous for their dessert wines, Ficklin Vineyards and Quady Winery. Ficklin was founded in the 1940s and established vineyards with authentic Portuguese varietals used in making their world famous Port wines.
Quady Winery has worked with chefs both in the U.S. and other countries in producing world class dessert wines. Both of these wineries we had the opportunity to visit on an earlier trip to the Madera wine country.
At present there are nine wineries represented on the Madera Wine Trail, all members of the Madera Vintners Association. Each year the Association and its member wineries host three Wine Trail weekends, in February, May and November. Tasting Rooms on the Trail are open year round and more information can be obtained by calling 800 613-0709, on the web at www.maderawinetrail.com. Current president of the Vintners Association is Erica Magarian, general manager at Fasi Winery.
Our visit, including trekking the Wine Trail, was arranged in wonderful fashion by Wendy Eachus, Executive Administrator, of Madera Vintners Association and Madera Wine Trail.
One thing we noticed everywhere was the friendly attitude of the people we met and their eagerness to show us both their beautiful countryside as well as their rich history in making premium wines.
Back to Table of Contents..

Last Update:10/3/18
&copy 2018 Joe Hilbers All Rights Reserved.
Graphic Design by Impact Graphics