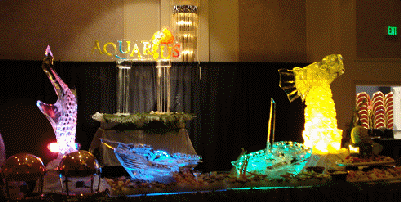 "Laughlin--Our visit offered many dining options"

by Joe Hilbers
We found some exciting dining on our trip to Laughlin. We were staying at the Aquarius Casino Resort and told in the last issue about our joy in discovering The Vineyard Restorante. But we also wanted to experience the Cove Bar and Lounge, which had only recently opened. It is located adjacent to the Resort's patio and river walk and offers large windows viewing the Colorado River. It is a non smoking and designed as a place for relaxation and meeting old or new friends. We went there for pre concert refreshments and light fare. The bar offers nine unusual martinis and eight imaginative margaritas. For those needing a real 'eye opener' there is the 'Breakfast in a Bucket' which includes a twenty two ounce Absolut Pepper Vodka Bloody Mary and a choice of seven menu items such as sausage, shrimp jalapeno, olives, cucumber, asparagus spears or smoked cheese wedge. We will add right here there we did not try any of these cocktails or the bucket. Rather we sampled the menu with chicken skewers, artichoke crab dip served on crostini toast, two varieties of pizza, and calamari fritte. Tim Abrams, Aquarius V. P. of food and beverage acted as our host. It was the perfect beginning for our evening at the Laughlin Amphitheater.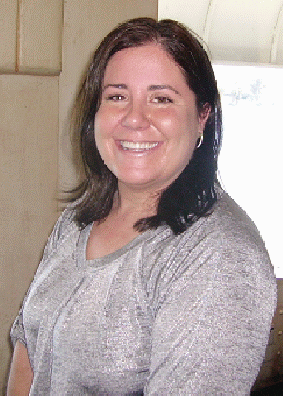 Another day we moved to the Colorado Belle, the resort built like a famous Mississippi steamboat, at their Pints Brewery and Sports Bar. which is open twenty four hours a day. Here we met Brandy Ressler, food and beverage director, as well as Master Brewer Charles Croix who makes all his brews on the premises. We enjoyed our brew tasting which included all six listed on the menu. They included Pints Premium Golden Ale, What the Puck Pale Ale, Rehab Red, Jackass Stout, Bodacious Blueberry and Wild Card Brew. We told Charles that we liked his Jackass Stout best and he replied that I was not alone since it has won a few awards in competitions. We also favored the Pints Premium Golden ale. The Pints menu proved just as interesting as the brews. There is the Pints Burger Architect Sheet where you craft your own burger. There are seven choices of meat, eight of cheese, fourteen toppings, six sauces and four choices of fries. All this decision making was too much for this Writer. We selected and enjoyed the fish and chips and the sweet potato fries. Others in our group had the half pound hot pastrami or wicked chicken.

Open twenty four hours a day Pints has menus for breakfast, lunch and dinner If it is the ultimate brunch buffet you are seeking may we suggest that featured at the Golden Nugget. This is exactly what we did and we were not disappointed. The restaurant is Harlow's and every Sunday they offer the champagne brunch from 9 a.m. to 2 p.m. Harlow's dining room is located in a section of the casino that is glass covered with a lush garden and fountain. The buffet started with a seafood section that included Alaska crab legs, oysters on the half shell and both raw and cooked clams. Then there was the baron of beef sliced to order as well as salads of every description. Omelets, waffles, french toast or pancakes were all cooked to order. This Writer is very fond of seafood and so I will say no more on what my plate looked like this day. Patty Osterhout, Golden Nugget's director of hotel operations, joined us and kindly offered a tour of the property which includes a Riverside pool and cabanas. Sections of rooms are divided by gardens and greenery.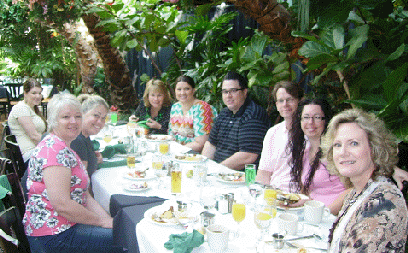 Back to Table of Contents..
Last Update:5/27/13
&copy 2013 Joe Hilbers All Rights Reserved.
Graphic Design by Impact Graphics