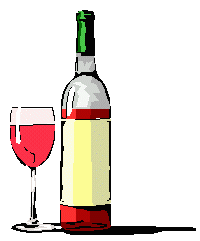 Impressive indeed are the new vintages of Sonoma..
.. By Joe Hilbers
Unique best describes Jepson Vineyards which believes to doing a very few things very well, in this case producing a few wines, a brandy and one style cuvee of methode champenoise sparkling wine.
On land bordering the Russian River in Sonoma County Bob and Alice Jepson and Winemaker Kurt Lorenzi have followed a course of producing premium vintages of chardonnay and sauvignon blanc, a brandy produced from Colombard grapes and wine, and a champagne which is 100 per cent chardonnay.
And almost all the grapes used for these products of the vintners art are from their own vineyards. We recently had the opportunity to taste some of the fruits of the unique Jepson approach to wine making as were most impressed.
The Jepson brandy follows the path of distillers in Cognac, France rather than the traditional methods used by most California brandy distillers. First of all the brandy is distilled from wine made from Colombard grapes, one of three varieties used in France. Second, distillation takes place in the classic Alambic pot still that is rarely used in making California brandies.
And aging takes place in French Limousin oak compared to most California brandies which use American oak. The result is an outstanding product which must be rated at the very top of its class.
For the quality we rated both the Jepson 1995 Chardonnay and the 1996 Sauvignon Blanc as outstanding buys. The Sauvignon Blanc shows both the rich fruit flavors of the grapes as well as some complexity from oak aging.
The newest release of Chardonnay displays its French oak aging both in aroma and flavors with a wine that enjoys a dry but very smooth finish.
Only now has the 1992 Blanc de Blanc sparkling wine been released by Jepson. This Blanc de blanc enjoys complex flavors with a very smooth finish which can stand alongside premium French champagnes with pride and indeed invites comparison.
Dry Creek Vineyards is another Sonoma winery that proves year after year the premium wines that are being made from this county's vineyards. We recently passed on a very high recommendation for the Dry Creek 1995 Merlot to someone who has been complaining about the quality of some brands of this varietal.
This vintage enjoys 22 per cent cabernet sauvignon as well as some cabernet franc and petit verdot and with 18 months in American oak the wine can only be described as outstanding.
The same high marks can be given to the 1995 cabernet sauvignon which has all the character and body one expects from this grape. You can enjoy it now or with some patience wait a few years for this wine will age very well indeed.
Unusual in its blend but the results speak for itself with the Dry Creek 1995 Zinfandel which includes 24 per cent petite sirah. This is a big wine with 14.5 per cent alcohol but the finish is smooth and lingers pleasantly on the palate.
At last some American vintners are producing premium Syrahs, that classic grape of Rhone in France and one that Australians have made almost their own. Bonterra has released a 1995 Syrah from grapes grown in Mendocino county and after over a year's aging in new French oak barrels the result is a vintage full of complex flavors. It will only get even better with additional bottle aging.
We are happy to report that more vintners are again producing that California classic, Zinfandel. Fetzer has just released a 1995 Zinfandel from its Mendocino county winery that in past years earned high marks for its releases of this varietal. Mark this wine as a bargain as it is priced under $10 but offers all the classic flavors and complexity that has made this varietal so popular for so many decades.
The Robert Mondavi-Vina Errazuriz partnership is showcasing the first ultra premium Chilean wine to be marketed in the U.S. and world-wide. Called Sena it has been made to compete with the first growth wines of France as well as the very best premium wines of California.
The wine is from grapes grown in the Aconcagua Valley and is a classic blend of Cabernet Sauvignon, Merlot and Carmenere, a grape which has French origins but is now grown nowhere except in Chile.
The first vintage of Sena, 1995, was presented at a tasting and reception at the Bel-Air Hotel in Los Angeles where wine writers and retail representatives had the opportunity to compare Sena in a blind tasting with Chateau Margaux, Chateau Lefite-Rothschild, Sassicaia from Italy and Mondavi Napa Reserve Cabernet Sauvignon, all 1994 vintages.
In Spanish Sena means a personal signature and the label bears the signatures of Robert Mondavi and Eduardo Chadwick. Michael Mondavi and Eduardo Chadwick hosted the Los Angeles premiere.
At the tasting Sena proved that it can be ranked with world class wines. Our tasting notes stated that the 1995 vintage already had a softness and subtle flavors one normally expects from a wine that has enjoyed extended bottle aging. Also that it had a unique character that people will come to expect in Chilean wines, certainly a wine that will not be readily confused with wines from either France or the U.S.
Every wine writer is asked constantly to name some good wines that are priced under $20. An easy answer is some new releases by Geyser Peak including a 1995 Sonoma Shiraz and a 1995 Sonoma Merlot. The Shiraz proves that California winemakers know how to handle this varietal which is rapidly increasing in popularity.
The Merlot has all the smoothness and mellow flavors that have made this varietal such an American success story. This vintage has been enhanced with cabernet sauvignon to increase character and flavor.
Sauvignon Blanc is a varietal that is offering American consumers outstanding wine at bargain prices. And Geyser Peak's 1997 Sonoma Sauvignon Blanc is no exception. This is, for under $10, an outstanding food wine which is full of fruit in both bouquet and on the palate. Aftertaste is clean and fresh.
Back to Table of Contents..

Last Update:3/29/98
&copy 1998 Joe Hilbers All Rights Reserved.
Graphic Design by Impact Graphics