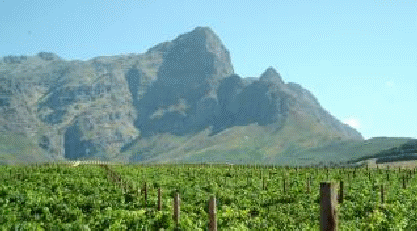 "Beachhouse Label from South Africa makes entry to U.S. marketl"
The Editor's Vineyard.
There was a time when South African wines were widely exported and had a deserved reputation for high quality. Then when the U.S. and many other countries imposed sanctions against South Africa because of Apartheid, the wines disappeared from the marketplace.
But that is all history now and South African wines are available and the quality of those being exported exceptional. Some very good wines are now being introduced into the U.S. by Douglas Green (DGB). This South African wine company has a marketing presence in eighty countries.
Now Beachhouse wines are being imported into the U.S. by DGB. We thought the 2013 Beachhouse Sauvignon Blanc an exceptional example of this varietal. The wine is a blend of 85 per cent Sauvignon Blanc and 15 per cent Semillion with 12 per cent alcohol making it perfect for tail gate parties and outdoor events. The appellation is Western Cape, South Africa.
The wines are either produced or marketed by DGB. which while a producer itself, also markets wines from selected individually owned estates. Beachhouse is imported by Pacific Highway Wines & Spirits.
At $9.99 cents a bottle we thought Beachhouse Sauvignon Blanc represented excellent value. This varietal is one of this Writer's favorites and we liked this one. Most of South Africa's most prestigious wine regions are clustered around the Cape Town region. Walker Bay and Robertson are two regions that produce white wines while Paarl, Stellenbosch and Constantia are favored for red varietals. In general when tasting South African wines we have always thought that they showed a similarity to French wines of the same varietal. The whole mystique of wine is to try new vintages and learn about new places in the world where fine wines are produced. And South Africa is one of those places with a wine industry that dates back to the 17th century.
Back to Table of Contents

Last Update:10/2/13
&copy 2013 Joe Hilbers All Rights Reserved.
Graphic Design by Impact Graphics