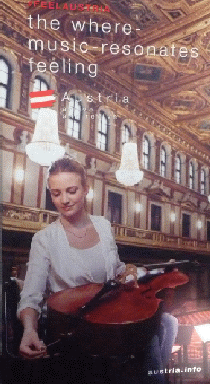 "West Hollywood--"'Experience Austria Showcase' put on display a country with much to offer the visitor"
.
It was entitled 'Experience Austria Showcase" and it was designed to educate the media on just what there was to see and do on a visit to a country that is legendary both for its scenic beauty and as a centuries old center for European arts and culture. As a skier for much of my life this Writer had a priority to learn more about the Arlberg region and its heritage of alpine skiing. Here we met Wilma Himmelfreundpointner, who besides being deputy director of the St. Anton Tourist Office has the longest name we have even encountered. Innsbruck is the city where all this outdoor adventure is centered.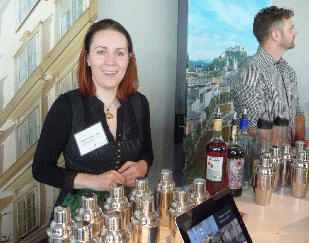 Another special interest for this Writer was Schonbrunn Palace in Vienna for when watching Classic Arts Showcase, our favorite TV show, often this Palace was the place where stunning performances of opera and ballet took place and were filmed. Also in Vienna The Albertina which houses the Habsburg's enormous collection of graphic arts including mastepieces by Money, Baselitzs and Picasso. Our interest in classical music led us to meet Klemens Kolenz of the Salzburg Tourist Office for this is the birthplace of Mozart and the Stage for the Salzaburg Festival. It was also the film location for 'The Sound of Music". In all there were eighteen posts where one could learn about Austria and what it offers the visitor.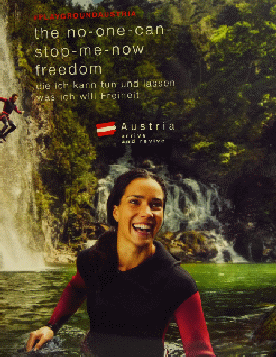 Add to this was the luxury of West Hollywood's Andaz Hotel and its stunning top floor assembly room offering dramatic views of Los Angeles all the way to the ocean. Also showcased was the excellence of the Hotel's culinary expertise as guests were treated to exciting creative appetizers and sliders. The beverages included Austrian styled cocktails and local wines not always available in the U.S. To make an Austrian visit even more attractive was the news that starting in May there will be eight direct flight routes from North America to Vienna.
Back to Table of Contents

Last Update:4/13/19
&copy 2019 Joe Hilbers All Rights Reserved.
Graphic Design by Impact Graphics