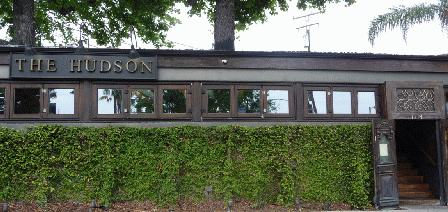 "West Hollywood--Hudson celebrates 10th anniversary with new menu and makeover"
By The Editor
Hudson is the kind of restaurant and bar lounge where you want to return to and could be habit forming. It was our first visit to Hudson but we quickly noted the friendliness of the staff and how servers and customers seemed to know each other from past visits.
We loved the ambiance, how many restaurants have live trees growing in their dining rooms, the Hudson has two. The result makes the rustic appearance of the bar and lounge perfect for a casual relaxing visit.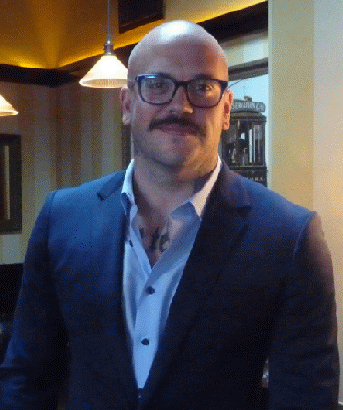 Our visit was a part of a 10th anniversary for the popular West Hollywood restaurant which recently enjoyed a remodeling and a completely new menu. We also noted how well the Hudson fits the local West Hollywood culture and lifestyle. We met with Managing Partner Brandon Hawkins who told us of new cocktails for the bar as well as a new wine list that will include wines from all parts of the world.
The restaurant already had a sound reputation for its wines with a program called "Wine Wednesday" that showed new vintages each week. A look at the menu showed that we were in for an interesting dining experience. We opened with what is called 'Shares', ours herb fries, and cauliflower tempura, others included croque sticks, lamb ribs or hush puppies. House favorite is roasted jalapeno mac & cheese
From the entree list entitled 'Mains' we selected the hanger steak which came with an arugula salad. And we added as a side the yukon gold potatoes. The portions are large and my dining partner and I chose to split one order of all our choices and we did not leave hungry. With the entree we selected a pulenta la flor malbec from Argentina, and indeed it was a superior vintage.
Other entrees included grilled pork porterhouse, roasted chicken, fish & chips and tasmanian salmon.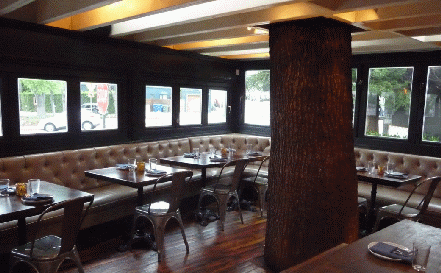 Our dessert was another house favorite the Butterscotch bread pudding which came with a large scoop of vanilla ice cream.
The casual, friendly, neighborhood style of Hudson ensures that no one is a newcomer or stranger for very long. This bar restaurant has long enjoyed a reputation as a West Hollywood Hotspot and it is well earned.
The Hudson is located at 1114 N. Crescent Heights Blvd., Los Angeles, Ca. Telephone 323 654-6686, web www.thehudsonla.com. Hours are Wednesday thru Friday 4 p.m. to 2 a.m., weekends 10 a.m. to 2 a.m. with Brunch from 10 a.m. to 4 p.m . There is a daily Happy Hour from 4 p.m. to 7 p.m. Closed Monday and Tuesday.
Back to Table of Contents..
Last Update:15/10/19
&copy 2019 Joe Hilbers All Rights Reserved.
Graphic Design by Impact Graphics