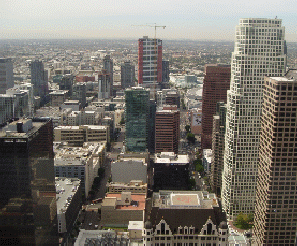 "Los Angeles-- Castilla y Leon shows much of Spain's heritage as well as fine wines"
By The Editor
History adds romance to wines and for this one must look to Europe. We did just that recently when we attended a wine tasting dedicated to the region of Castilla y Leon which offers a rich heritage of Spanish history.
For example Quintana de Pidio which is home to Dominio Del Pidio Winery. In this region for a thousand years wine has been made for 'knights, abbeys and Castilian warriors". Here we tasted red, white and rose wines all from native varietals. The red wine was of TintoFino and White Abillo grapes, The white wine was of all Albio old vine grapes while the Rose a blend of of Tinto and Albillo. All the wines were aged in French oak.
We had the opportunity to chat with Oscar Aragon Garcia, head winemaker for Cillar D Silos. Bodegas Cesar Principe is located in Valladolid and its red wines are produced from Tempranillo grapes, the traditional varietal of the region.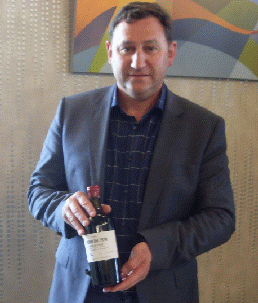 All of this took place at the City Club perched on the fifty first floor on Flower Street in downtown Los Angeles. In all five wineries were present as well gourmet food products that are traditional to the Castilla y Leon region.
Many of the wines of the region are aged and stored in underground cellars dating back to the 16th century, and at Quintana del Pidio one of the showplaces is Santo Domningo de Silos Monastery, dating back to the Middle Ages.
How did we miss all of this on our trip to Spain?
Back to Table of Contents..
Last Update:4/9/19
&copy 2019 Joe Hilbers All Rights Reserved.
Graphic Design by Impact Graphics