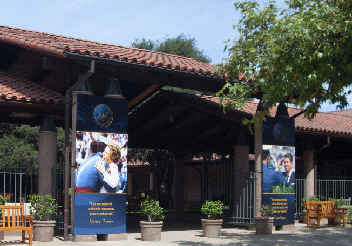 "Simi Valley--Reagan Library new exhibition features 'The World of Leonardo Da Vinci" .
.. By Joe Hilbers
The Ronald Reagan Presidential Library has established itself as an outstanding museum by hosting interesting historical exhibitions. And through the years we have taken full advantage by attending many of them. At present the exhibition is devoted to the life and works of Leonardo Di Vinci.
Exhibits include actual reproductions and models of his mechanical inventions which included a unique musical organ as well as the first design of the machine gun in warfare.
His art is included with a history of painting masterpieces like Mona Lisa and The Last Supper and how the search for one of his painting , Salvator Mundi, is current news.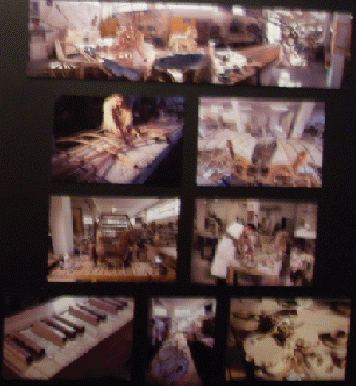 There are reproductions of his writings, Filios and designs as he studied the concepts of flight by observing birds and how the wings controlled lift and control. His life story is well told and how his writings have amazed scholars for the five hundred years since he lived.
Many of the authentic artifacts are on loan from the Leonardo 3 Museum in Milan.
The Ronald Reagan Presidential Library and Museum is one of Southern California's premiere attractions. We had been to the Library in past years but our recent visit showed additions and vast improvements that have been made.
Location alone is always a special treat as it has been built on top of a mountain with commanding views in every direction including the Pacific Ocean. On this visit we made it a full day's outing with time out for lunch at Reagan's Country Cafe which also includes a Ronald Reagan Pub.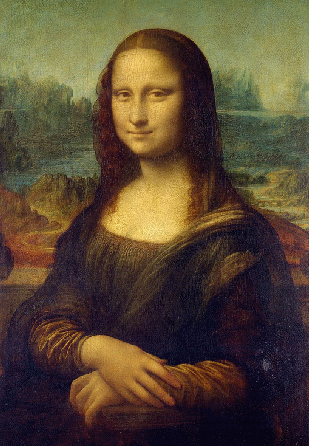 Twenty four galleries tell the story of Ronald Reagan's life before the Presidency and much of the personal relationship of he and his wife, Nancy. With her death she now is buried next to her husband at the Library. We always enjoy looking at the perfect replica of the Oval Office at the White House and the place of business for so many presidents.
The Reagan Library follows the tradition of established Presidential libraries first started by Franklin D. Roosevelt and has continued with every president since then. California has a second Presidential Library for Richard Nixon located in Loma Linda
In all there are now twelve Presidential libraries in various states.
The Ronald Reagan Presidential Library and Museum is located at 40 Presidential Drive, Simi Valley, Ca. Phone 1 805 577-4000. It is open daily from 10 a.m. to 5 p.m. web www.reaganlibrary.gov. There is an admission fee for visits to the galleries.
The Reagan Country Cafe is open from 9:30 a.m. to 4:30 p.m. daily.
Back to Table of Contents..

Last Update:6/11/19
&copy 2019 Joe Hilbers All Rights Reserved.
Graphic Design by Impact Graphics