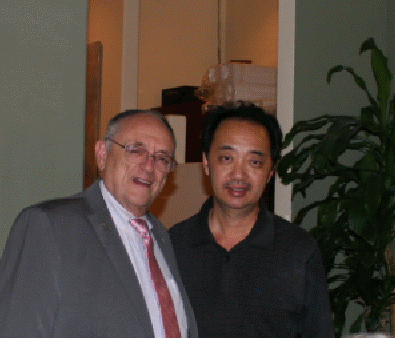 "Bellflower--After 27 years Cafe Camellia remains supreme with its French-Asian cuisine"
By Joe Hilbers
Cafe Camellia in Bellflower is one of those restaurants where time has appeared to stand still. It was outstanding for its cuisine, wine service and staff from the day it opened 27 years ago. It is still at the same location and with the same owner, Chef Richard Alm, who has achieved fame for his fusion of French and Asian .cuisine. P>It has been a consistent four star restaurant for the quality of its cuisine and a matching wine list from all parts of the world.
The Academy of Culinary Professionals had a dinner there recently and we were along to dine at this outstanding restaurant. And once again we were not disappointed with the excellent pairing of wines with a most unusual menu presented Tapas style. The Academy was formed fourteen years ago by the late Doris Crandall and Jim Woodin. Through the years this Writer has been fortunate enough to attend many of their dining adventures.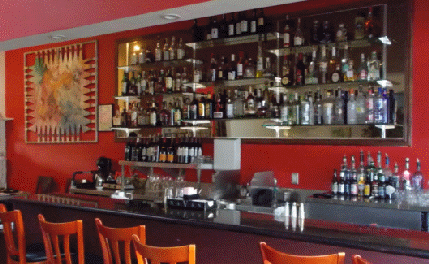 The opening course was buckwheat pancake with caviar, chives and creme fresh. Accompanying was Gloria Ferrer Sonoma Brut sparkling wine. Course two was Ahi Poki Tacos with a won ton shell, micro greens and fresh avocado. The wine an excellent Washington State 2012 Riesling from the Columbia Valley by NXNW, North and Northwest Winery.
Following was Roasted Duck Breast, perfectly prepared and served on a bed of marinated red cabbage. The wine was Old Vine Essential Red by Bogle Vineyards. It was a noble blend of Zinfandel and Cabernet Sauvignon. Course Four was Pacific Sea Bass Bouillabaisse styled with vegetable julienne Pernod. The wine a Sauvignon Blanc from Monterey County, 2012 vintage by Estarcia.
Course Five was petite filet mignon with kale mashed potatoes, truffle merlot reduction. The wine, a rare treat, 1999 Napa Valley Cabernet Sauvignon by Solaris. This wine showed once again the worth of bottle aging for softening tannins while preserving the flavors of the varietal.
This collection of wines displayed the care that Host Richard Alm takes in selecting his wines. It was a memorable dining experience for this Writer.
Let us not forget our dessert, Course seven, which was Tiramisu, with a raspberry sauce. Both Academy members and this Writer left Cafe Camellia with satisfied smiles for indeed Chef Richard Alm has lost none of his culinary artistry in his 27 year reign.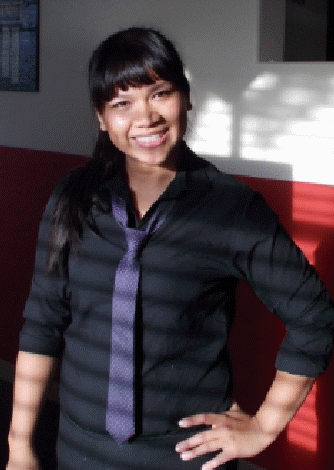 The restaurant with full bar and lounge is located at 16916 Bellflower Blvd. in Bellflower just a few blocks from the 91 Freeway. Off street free parking is available. Telephone 562 866-2824. It is open for lunch Monday thru Friday and for dinner six nights, closed Sundays.
Back to Table of Contents..

Last Update:3/15/14
&copy 2014 Joe Hilbers All Rights Reserved.
Graphic Design by Impact Graphics