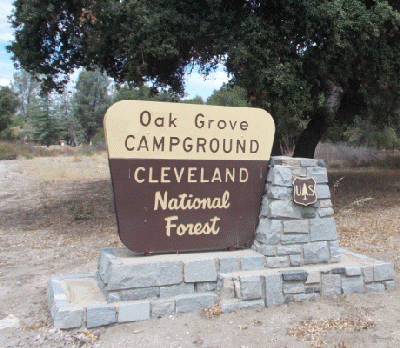 "San Diego County--Highway 79 places its rural areas on view"
by The Editor
We have spent most of our life in California and there is not a single county from the Oregon border to Mexico that we have not visited. For most of these visits especially in my earlier years this meant hiking, fishing, hunting and skiing, in general getting to know each region.
Often this has meant driving back roads far from the Interstate highways. This seeking out routes and byways, off the map so to speak, has been always been a delight offering a bit of adventure while being a wonderful way to reveal; the diversity of California's landscape.
San Diego County's back country is unique in many ways and the topography is rugged to an extreme with mountains, canyons, valleys all in mix of elevation from sea level to 5,000 feet. One of the best ways to see this mix of country is to drive Highway 79. This highway traverses a huge amount of territory starting at I 10 and ending at I 15. It starts in Beaumont on I 10 and then goes through Hemet, and then Temecula. It leaves I 5 there and crosses country which has a beauty all its own, from mountains covered in chaparral to valleys with live oak and often large meadows.
Here you pass small settlements like Aguanga, ranches, a few wineries, vineyards, an olive tree grove and a company producing the oil. Recreational opportunities range from glider flights at Warner Springs to winery visits as well as picnics and camping. The three wineries you pass include Tule Creek, Shadow Mountain and Hawk Watch. Also the Cleveland National Forest Oak Grove campground.
Also a bit of history with as plaque explaining that it is the site of Camp Wright, a guard station from 1861-1866, during the Civil War, manned by the First California Volunteers.
The region includes a good deal of history dating to when it was home to many tribes of native Americans and you will pass through some of theirreservations.
From Oak Grove the road climbs gently to a 3282 foot summit. Pass the summit the view expands dramatically picturing large pastures with a backdrop of rugged ridges and distant mountains.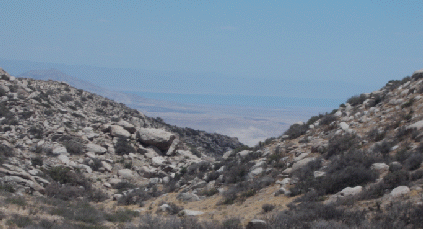 Then you reach a junction with County highway S22. This leads to the community of Ranchita at an elevation of 4600 feet. Here too is El Tesoro Winery. We took S22 to look at Ranchita and the entrance to Anza Borrego State Park. But stopped and retraced our steps after taking some photos of the desert far below. On S22 the views are of huge open areas that offer excellent pasture for cattle. At present the current drought has left a less rewarding scene. We promised to return in the Spring hopefully after rains that will make the area a green wonderland.
After returning to Highway 79 we passed Warner Spring and the airport with the gliders. We had our picnic at Inaja Memorial Park. This park in Cleveland National Forest is in memory of eleven fire fighters who lost their lives in a forest fire that occurred November 1956. The park has picnic tables with overhead shade, a rest room and self guided nature trail.
Our recent day on Highway 79 had an additional purpose when we learned that part of the route was taken by the Mormon Battalion on its epic 2100 mile march from Council Bluffs to San Diego in 1847. Our interest in the Battalion began after a visit to the Mormon Battalion Museum located in Old Town San Diego.
Since then we have, on occasion, followed the Battalion route taken where it crossed the Colorado River at Yuma Crossing and then through parts of what is now Anza Borrega State Park.
On leaving the desert they followed a canyon that climbed the mountains to the west reaching an area of wide plateaus and oak forest. Then made parts of a trail to what is now Temecula. That route is now Highway 79.
After our picnic we reached Julian, an early California gold mining town which has retained its early image to the present day. You will find all services here and lots of tourists as well. The elevation is 4222 feet placing it in a transitional zone of oak and pine forest. Leaving Julian you are offered a wondrous view of the desert far below and on clear days the Salton Sea as well.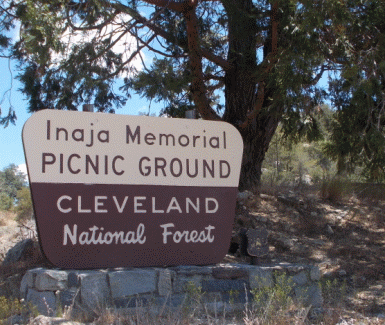 Now the highway takes one through Cuyamaca Rancho State Park with its many outdoor activities. Unfortunately the remains of a large fire in the previous decade can still be seen. Beyond Highway 79 ends at Interstate 8 offering a quick journey to San Diego.
When exploring back country roads like Highway 79 always allow yourself plenty of time. Remind yourself and passengers that the day is reserved for sight-seeing and photo opts with no rigid time schedule. A picnic basket stuffed with beverages and goodies will heighten the experience although services are available on Highway 79.
Back to Table of Contents..
Last Update:8/9/14
&copy 2014 Joe Hilbers All Rights Reserved.
Graphic Design by Impact Graphics