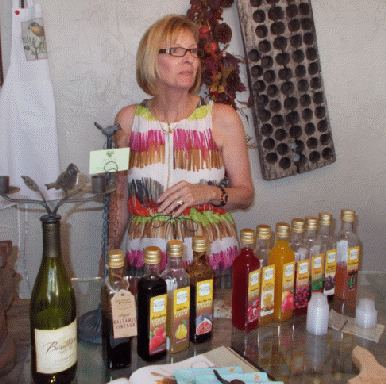 "Yuma--Olive trees are now a part of Imperial Valley farming"

by Joe Hilbers
Our appreciation and use of olive oil has lasted a lifetime. Being of Italian heritage olive oil was always on the table and we cannot remember any other oils ever being used for cooking.
So we were very interested to learn more about Desert Olive Farms after a visit to their store located in the historic downtown section of Yuma. There we met Managing Partner Grace Benson Edgar who told us the store had opened in the Fall of 2013 to market the first yields of olive trees planted in the Sonoran and Anza Borrega deserts. This was new to this Writer.
The first olive trees had been planted in 2009 by a fourth generation farming family in the Imperial Valley. Now there are four hundred acres of trees of three varieties of olive. They are the Arbequina, Arbosana and Koroneiki varieties and the oils from all three are used in the blends of extra virgin olive oil. Grace added that oil from this orchard was the first to ever win an award for extra virgin olive oil produced from the Imperial Valley. The first harvest was in 2012 and the oils we tasted on our visit were from the fourth harvest, the first of significant volume. We thought them excellent in quality, some plain, others flavored with herbs and spices.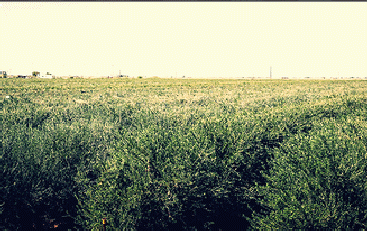 Grace explained that interest in planting olive trees is expanding in the region. One of the advantages of planting in the Imperial Valley is that olive trees are a low water user. The other is the ever increasing popularity of olive oil as Americans perceive it a healthful food and part of the Mediterranean diet. .Result is the demand for olive oil has shown dramatic increases in the last decade.
The Desert Olive Farm store, located at 224 Main Street in Yuma, is for retail sales. The oils are being produced at Alfa Laval Mill in Brawley. The four hundred acres of trees are located near Westmoreland.
For more information go online at www.desertolivefarms.com.
Back to Table of Contents..
Last Update:4/25/14
&copy 2014 Joe Hilbers All Rights Reserved.
Graphic Design by Impact Graphics