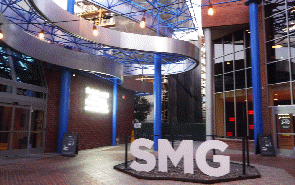 "Glendale--The newly opened Studio Movie Grill shows the future in 'going to the movies'
By The Editor
Our recent experience in Glendale showed that going to the movies ain't much like it used to be. We were in Glendale to explore the newly opened Studio Movie Grill located in the center of Glendale's growing downtown arts and entertainment district.
This Five million dollar project includes 60,000 square feet showcasing ten screens and 780 custom luxury recliners each including a service button, heated seats, telescopic table lamp and chilled cup holder. Then there is the restaurant, a Mondrian style eatery with indoor/outdoor dining and a well tested American Grill menu designed especially for movie goers and those visiting the entertainment district.
Since the first SMG opened twenty years ago the theaters have proven to be a boon to the surrounding area. SMG's unique model provides a full concept cinema eatery featuring a comfortable movie experience while including a neighborhood restaurant and bar
Here one pairs the best films with luxury seating, then press the tray table service button anytime during the show, and a friendly server will come to take your order. If there is some time before your film is to begin there is the comfortable bar and lounge, one at each level.
With Glendale opening SMG now has eight locations in California including Monrovia, Simi Valley, Downey, Redlands, Rocklin and Bakersfield.. Nationally SMG has 343 screen operating in ten states nationwide making it the leader in the theater dining concept.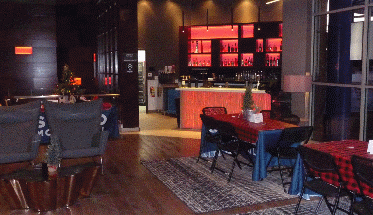 The Glendale location shows a modern design that is a mix of Textiles, stone surfaces, warm woods and touches of classics. The evening we were at SMG Brian Schultz, Founder and CEO was present and he explained SMG's mission "as a desire to leave a positive wake in the communities we serve." He pointed out the role of SMG will play in the future development of the Arts & Entertainment District. The complex is also available for private meetings, and fundraising events
Studio Movie Grill Glendale is located at 128 -130 N. Artsakhj Street, Glendale, Ca.91206, web www.studio movie grill.com.