"Solvang--Our visit wwith Louis Lucas and Judge Royce Lewellen at their Tasting Room was a learning experience
.. By The Editor
Our visit to Lucas & Lewellen's tasting room in Solvang proved to be a remarkable event, not only for the memorable wines made available to us but also for the knowledge of vineyard practices that Louis Lucas displayed as he spoke to us on what is required of vines and grapes to become an outstanding vintage.
Making fine wines starts in the vineyard. This could well be a sales slogan for Lucas & Lewellen Vineyards of California's Central Coast.
In the short period of this century Lucas & Lewellen has enjoyed remarkable success with its wines. And as Louis Lucas has made clear it all starts with the location or terroir of the vineyard and how those vineyards are cultivated. He should know since he has been growing, first table grapes and now wine grapes, for most of a lifetime. He is a second generation vintner since his father also was a vineyard grower.
Add the experience of President Royce Lewellen., a retired Santa Barbara Superior Court Judge, and the talents and professional enthusiasm of Winemaker Megan McGrath and there is no mystery to the success the winery has enjoyed.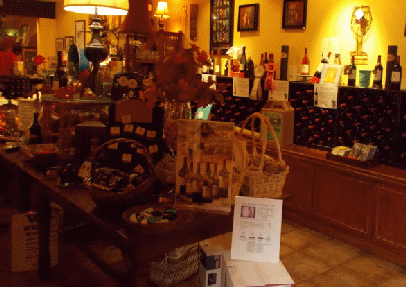 Quality rules at Lucas & Lewellen. It is one of the few wineries that uses French oak exclusively.
In the vineyards Louis Lucas told us that each vine is touched by human hands nine times in the course of a year. And here variety is the spice since one 300 acre vineyard includes 21 distinct varietals ranging to Burgundian Chardonnay and Pinot Noir to Nebbiolo and Sangiovese from Italy's Piedmont.
It all started in 1996 when personal friends Louis Lucas and Judge Royce Lewellen agreed to become partners in vineyards located in Los Alamos and Foxen Canyon.
The brands include Lucas & Lewellen for premium wines, Mandolina for the Italian varietals including well known Sangiovese and Nebbiolo but also lesser known wines like Freisa and Toccata.
Four principal grape producing valleys in Santa Barbara county are the source of wines roduced by Lucas & Lewellen Vineyards. These valleys include Sana Maria, Los Alamos and Santa Ynez.
The Lucas & Lewellen Tasting Rooms are located in Solvang at 1645 Copenhagen Drive and 1665 Copenhagen Drive for Mandolina wines. Call 888 777-6663. On the web at www.LLwine.com. .
Back to Table of Contents..

Last Update:

&copy 2014 Joe Hilbers All Rights Reserved.
Graphic Design by Impact Graphics