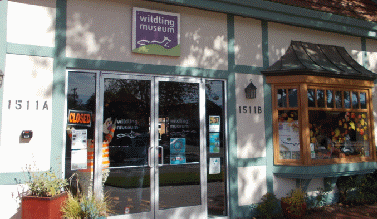 "Solvang--The Wildling Museum uses art to preserve Santa Barbara wild country"
By By the Editor.
We found a home at Wildling Museum in Solvang. One exhibit was called "Painting the Wilderness and we feasted on the mountain and wilderness landscape paintings by noted 19th and early 20th century artists.
This Writer took up oil painting a few years ago with our subject matter landscapes of deserts and mountains. But sadly how little our efforts compared with the works we viewed at Wildling.
There was an exhibit emphasizing the preservation of Santa Barbara's wild lands. Another listed descriptions of the ten wilderness areas now located in Los Padres National Forest.
These are the mountains that surround Santa Ynez Valley and all the wine country. Over the years we have visited the margins of these wilderness areas and wrote about them, most recently the Dick Smith Wilderness. Largest is the San Rafael Wilderness located on the other side of the mountains from the City of Santa Barbara.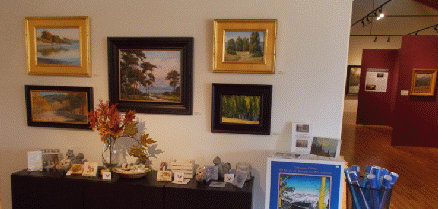 The Wildling Museum offers permanent and timely exhibits as well as many events and programs for all age groups. Part of the Museum's mission is to conserve wildlife and natural areas through art.
Wildling Museum is located at 1511-B Mission Drive in Solvang. It is open six days, closed Tuesdays. Hours are 11 a.m. to 5 p.m.. Telephone 805 688-1082. web www.wildlingmuseum.org.
Back to Table of Contents

Last Update:11/25/14
&copy 2014 Joe Hilbers All Rights Reserved.
Graphic Design by Impact Graphics