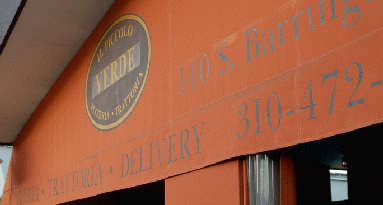 "Westwood--Classic Italian cuisine can be found at Il Piccolo Verde"
.
<
By Ronnie Greenberg
Tantalizing aromas, a warm contemporary ambiance, and a gracious staff bid you welcome to the culinary adventure that lies ahead at Il Piccolo Verde, a new staple of Italian cuisine founded by Oscar Morel and his partner Mike Schwartz. Morel has been working in fine dining Italian establishments since the early 1980's starting at the popular Romano's on Montana. When Mr. Romano retired, Oscar's team founded Spumoni in Santa Monica where Oscar worked and eventually ran and co-owned the restaurant for 25 years .
At Il Piccolo Verde, Oscar and Mike seek to deliver an iconic dining experience for both local Angelenos and visitors alike. "The area is comprised of so many great neighborhoods and shops and we really want our guests to feel at home," is their ultimate goal.
The menu includes an array of mouthwatering dishes with well sourced ingredients including their acclaimed authentic rendition of homemade spaghetti and meatballs, risotto contandina cooked to perfection with veggies in a light parmesan cheese sauce; and veal saltimboca,a veal cutlet topped with prosciutto, melted mozzarella cheese, in a sage light brown butter sauce, created for the most distinctive palates.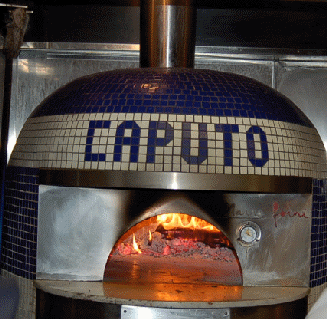 Favorite Italian staples are the creamy burrata- mozzarella stuffed with mascarpone cheese over a bed of mixed greens and seasonal fresh roma tomatoes garnished with oregano and olive oil: melanzane- baked egglant parmigiana; fresh salads; traditional pasta, meat and fish dishes including its acclaimed homemade pappardelle bolognese wide noodle pasta with traditional meat sauce. Il Piccolo Verde also makes its bread (accompanied with a delicious olive tapenade), and pizza dough fresh daily, offering both traditional New York style pizza as well as Pizza Napoletana cooked in a wood burning Italian oven from Naples that cooks "pizza com una volta," pizza as it once was.
Other dishes brimming with imagination are the focaccia verde, homemade wheat flat bread with herbs and organic unrefined coconut oil and focaccia schiaciatta flatbread with herbs and olive oil. For salads there is quattro stagioni with artichoke hearts, proscuitto, olives and mushrooms; and bietole de pecorino, with organic red and yellow beets, tomatoes, asparagus, avocado and goat cheese. Savory pasta choices include penne Siciliana, with chopped eggplant, tomato sauce, melted mozzarella cheese; risotta pescatora in an arrabiato sauce with calamari, clams, mussels and shrimp. Entrees, all with a sophisticated twist include fettina allagriglia -grilled skirt steak; filet mignon; petto di pollo al limone- free range chicken breast; and filetti di rombo, turbot filet dressed with chopped eggplant, tomato sauce and melted mozzarella cheese.
A rich choice of desserts include homemade tiramisu; homemade creme brule'; triple chocolate mousse; cannoli; ricotta cheesecake; and gelato.
In addition to the traditional Italian food, there are many tasty and vibrant health conscious selections on the Verde Naturale menu, dedicated to low calorie, great tasting Italian dishes. Centered around gluten free grains, organic and fresh vegetables and organic unrefined cold pressed oil, Il Piccolo Verde strives for excellence in health food. Verde Naturale dishes include buckwheat risotto with buckwheat groats, broccoli, spinach, organic carrots, arugula, onions, shallots, celtic sea salt, seasonal tomatoes and light Verde marina sauce; quinoa al rapini with organic gluten free quinoa, rapini, organic spinach, organic carrots, organic unrefined virgin olive oil, garlic, onion, lemon and celtic sea salt, farro salad, a mix of organic farro, organic carrots, corn, garbanzo, olives, yellow beets and sweet basil, served on a bed of mixed greens with roasted garlic, lemon dressing, shave parmesan cheese, celtic sea salt and pepper; and black rice tomato and basil risotto along with heirloom tomatoes, basil, garlic and organic unrefined extra virgin olive oil amongst many other mouth watering and healthy dishes.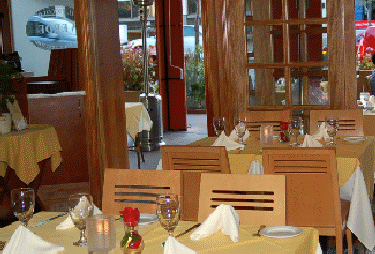 An ample representation of classic California wines from Il Piccolo Verde's wine cellar and wine preserve system are available by the glass or bottle. Dessert wines by the glass include Vin Santo; Port Ruby; Mosato D'Asti and Mosata Reese . There's also 9 artisan beer selections.
Indoor or alfresco patio choices are available for your dining pleasure. Lunch is served from 11 a.m. to 5 p.m., Monday-Friday, and dinner from 5 p.m. to 10 p.m. Monday-Sunday. In addition to dine in and catering, there's take out , delivery... and valet parking is available.
Il Piccolo Verde is located in the heart of Brentwood at 140 S. Barington St., phone (310) 472-4939, www.ilpiccoloverde.com
Back to Table of Contents..
Last Update:10/21/14 &copy 2014 Joe Hilbers All Rights Reserved.
Graphic Design by Impact Graphics