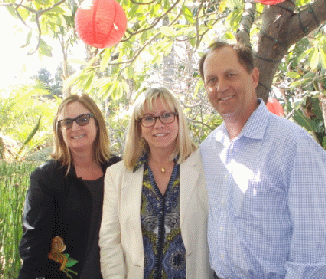 Costa Mesa--Upscale tasting showed best of Santa Lucia Highlands
.. By The Editor
In these first years of the 21st century the Santa Lucia Highlands has expanded to a famed appellation for the quality of its Burgundy varietals, Pinot Noir and Chardonnay. There are now over 6,000 acres of vines in this appellation which takes its name from the front range of the Santa Lucia mountains overlooking the Salinas River Valley. Planting of new vineyards continues and there are now thirty three vineyards and vintners in the appellation.
All of this was well presented at the tasting that was conducted recently at Scotts Restaurant in Costa Mesa. While the showing of pinot noir and chardonnay wines dominated at the tasting actually the Highlands is growing sixteen other varietals including Riesling, Syrah, Pinot Gris and Viognier.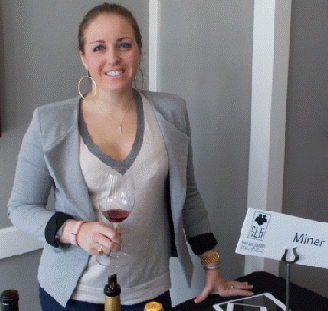 At the tasting we had the opportunity of chatting with Dave Muret, executive director of Santa Lucia Highlands Wine Artisans, and complemented him on how well the Scotts Restaurant tasting was conducted.
While the Highlands appellation has greatly expanded in this century there were some plantings as early at 1973. Charles Wagner planted his first chardonnay vines in 1988 and opened a small winery called Mer Soleil. The first chardonnay was bottled in 1992. Now Joseph Wagner, the fourth generation of California grape growers has his own winery, Bellle Glos, which produces Pinot Noirs from single vineyards.
We met with Rebecca Green Birdsall, proprietor of Black Kite Cellars, who was showing her fourth vintage, 2013 Chardonnay and 2013 Pinot Noir, both from the Soberanes Vineyard.
In talking to Kathy Franscioni of Puma Road Wines she solved a mystery for me. In a recent visit to Pinnacles to write about its new status as a national park I was on Highway 25 and south of Hollister passed a huge vineyard and wondered who it belonged to.. It is part of Puma Road and a portion of the 800 hundred acres that Kathy and Teresa Franscioni farm.
Most of the vineyards and wineries in the Highlands are family owned although some also have vineyards in other appellations.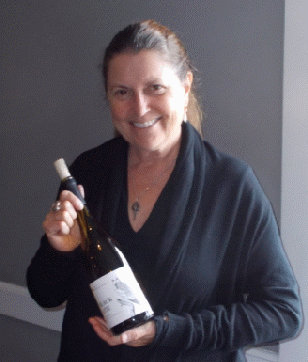 We learned about Tondre wines from Proprietors Joe Tondre and Penny Alarid. They represent three generations of farming experience in the Salinas Valley. Joe and Penny planted their first pinot noir grapes on a small plot of their property in 1997 which has expanded today to over one hundred acres of grapes that won awards from other vintners prior to opening their own winery. They established Tondre Winery in 2005.
Back to Table of Contents..

Last Update:2/25/15
&copy 2015 Joe Hilbers All Rights Reserved.
Graphic Design by Impact Graphics