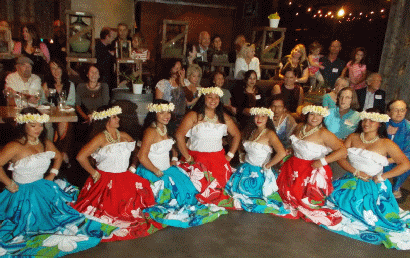 Guam--USA Island enhances role as tourist destination
By Joe Hilbers, Editor
Using the slogan "Where America's Day Begins" Guam has opened a new promotion program to lure more Americans to its far western location in the Mariana archipelago.
The original Chamorros people, who still make up part of the population, have a history and culture that is 4,000 years old. Since it was discovered to the western world by Ferdinand Magellen in 1521 it has been under several flags beginning with the Spanish. It became American after the Spanish American War in 1898, was lost to the Japanese for two years during World War ll and then once again part of the USA.
Being closer to Asia than the US most of its tourists arrive from Asian countries. This year Guam will host one million visitors. For the visitor Guam offers a tropical island climate and much scenic beauty. The language is English and the currency the US dollar.
As a place of combat during World War ll Guam now has the only war memorial in the Pacific. It is called "War in the Pacific National Historical Park' and is administrated by the National Park Service. The Island's terrain includes sandy beaches, rocky cliffs and inland mountain peaks and valleys.
A full docket of events has already been scheduled for 2016 including the 12th Festival of Pacific Arts with twenty seven countries taking part. Other events include an International Music Festival and Film Festival. Sport events include a JLPGA Ladies Golf Tournament, the annual International Marathon and a pro circuit tennis tournament.
In recent years the Chamorro people have made efforts to keep alive its many traditions and a culture that extends back thousands of years, especially with the younger generation. The Gef Pa'go Chamorro Cultural Village has been created to show what a Chamorro village looked like in the early 1940s and 1950s and is managed by an Historic Foundation.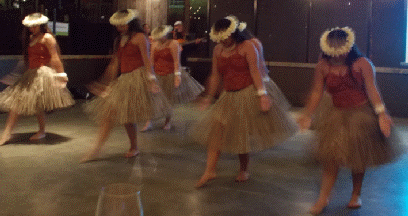 We learned about Guam and its new, more aggressive tourist promotions at a media event which took place in Santa Monica recently. Here we enjoyed watching Chamorro young women perform traditional dances and also a slide show of what Guam has to offer the visitor. Much material about Guam is available through the Guam Visitors Bureau. Web site is www.visitguam.com, mailing address 401 Pale San Vitores Road, Tumon, Guam 96913. Telephone 1 671 646-5278.
Back to Table of Contents..
Last Update:10/2/15
&copy 2015 Joe Hilbers All Rights Reserved.
Graphic Design by Impact Graphics