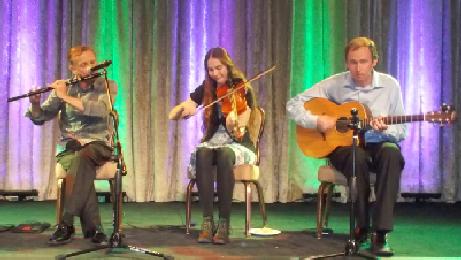 "Ireland--Tourism at new high with over one million visitors annually"
by Joe Hilbers
When thinking of a visit to Europe Ireland has become an ever increasing popular choice for Americans. This we learned and much more when we recently attended a "Jump into Ireland" roadshow at the Beverly Hilton Hotel in Beverly Hills
Here we were introduced to parts of Ireland that were new to us like what is called the Ancient East where one is exposed to the 5000 year history of Ireland's people.
The 'Jump into Ireland' event was introduced to the almost two hundred travel trade and media in attendance by Alison Metcalfe, executive vice president Marketing, Tourism Ireland. Ms. Metcalfe pointed out that 2015 was shaping up to be the third year in a row when Ireland experienced ever increasing numbers of visitors. This year one and a third million vacationers visited Ireland, with it being the European destination for ten percent of American travelers.
To the strains of Irish music and dancing those in attendance viewed a video of Irish destinations while actors on stage explained what each destination had to offer including the Wild Atlantic Way, The Causeway Coastal Route as well as cities like Cork and Dublin. Also other points of interest like Belfast's Titanic heritage, and Waterford Crystal's visitor center. There was also a preview of Ireland programs already arranged for 2016 among them a twelve month celebration of theme culinary experiences under the title of 'a year of food and drink'.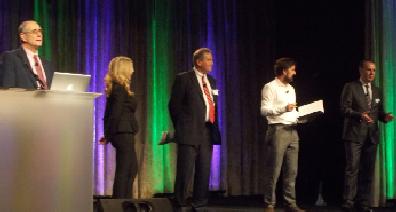 Ireland 2016, a centenary program will include a new historical tourism atrtaction named the GPO Interpretive Center as well as the Kilmainham Gaol & Courthouse Vistitor Center. All these add to the welcome vacationers can expect on their trip to the Green Island.
To learn more about a vacation to Ireland contact Tourism lreland, 345 Park Avenue, New York 10154, on the web at ireland.com..
Back to Table of Contents..
Last Update:12/12/15
&copy 2015 Joe Hilbers All Rights Reserved.
Graphic Design by Impact Graphics