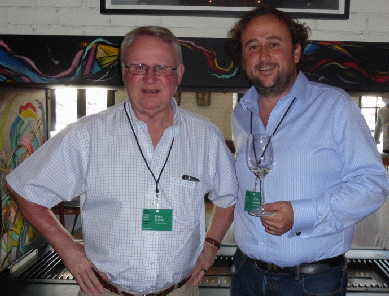 West Hollywood--Savour Australia tasting showed worth of down under wines"
.. By Joe Hilbers
It is easy to forget that Australia is not just a country but also a Continent. For vintners it means there is a large number of terroirs spread over a vast area, each offering custom conditions for particular varietals.
Australia has been making wine for over two centuries and with some wineries owned by the same families for several generations. The result is that there continues to be many vineyards of old growth vines.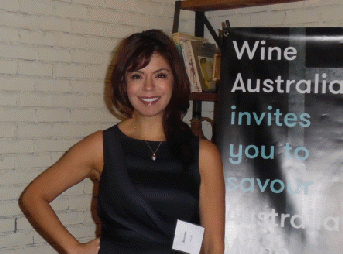 The wine country stretches over much country each with its own soil and climate. In all there are six wine regions including western Australia with wineries clustered around Perth, and south Australia with many surrounding Adelaide.
Most vineyards are in New South Wales and Victoria. Each of these regions is recognized for favoring certain varietals. Margeret River in western Australia favors the Bordeaux varietals. In Victoria on the Mornington Peninsula Pinot Noir is the favored varietal. Shiraz, which has been one of the countries favored vintages, is produced in South Australia. Hunter Valley in New South Wales was where the first vines were planted in the 1860s and today produces outstanding red wines.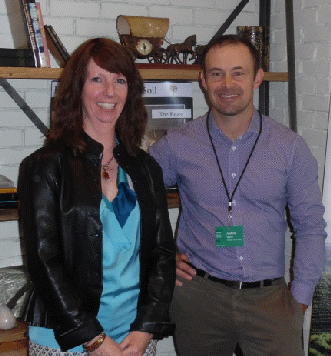 All this and much more was revealed at the Savour Australia seminars and tastings which took place in Los Angeles. It was one of seven American cities chosen with events to exhibit the history, extent and growth of Australia wines which have increased its share of the American market each year. A large selection of varietals were shown at the tasting including Grenache, Shiraz, Roussanne, Marsanne, and Semillon. Also the Burgundian varietals, Pinot Noir, Cabernet Sauvignon, and Chardonnay are most prominent.
The Los Angeles tasting took place at the upscale Church Key Restaurant located on Sunset Blvd. in West Hollywood. We had the opportunity to chat with two of the speakers at the seminar that proceeded the tasting and take photos of them. They were Bruce Tyrrell, winemaker and owner at Tyrrell's Wines, and Allister Ashmead, Co-Managing Director at Elderton Wines. Tyrrell Wines have been in the same family since 1858 and some of their vineyards in the Hunter Valley contain some of the oldest vines in the world. The first vines were planted there in 1825 to 1831.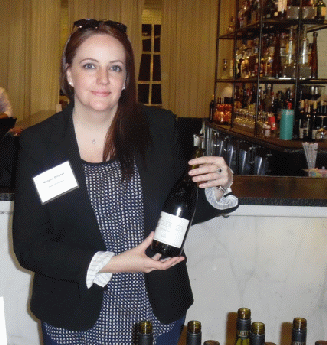 We stopped at the Torbreck Vintners booth and in talking with Margaux Burgess learned that many of their wines are from single vineyards. The Winery is located in the Barossa Valley among vineyards surrounding that corner of south Australia. The winery was founded in 1994 and its principal vintages are from the Shiraz, Viognier, Grenache and Semillon varietals. The Church Key is known for its Dim Sum style presentation and this style was followed with the appetizers served during the tasting which was very well attended.
Back to Table of Contents..
Last Update:5/2/16
&copy 2016 Joe Hilbers All Rights Reserved.
Graphic Design by Impact Graphics