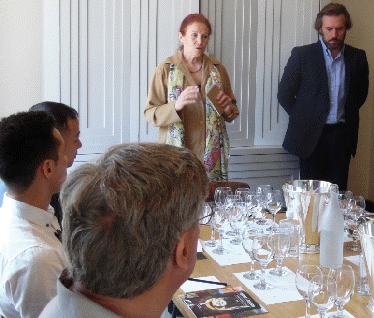 "Los Angeles-- Through centuries Port wine has lost none of its appeal"
Portugal Ports have been pleasing people for centuries and when we attended a Porto & Douro wine seminar at the Ace Hotel in downtown Los Angeles we tasted some truly great wines.
This classic wine of Portugal comes from a small but historically famous region that stretches along the Douro River from the Spanish border to the Atlantic ocean.
The fame of this region was acknowledged when in 2001 UNESCO declared it a World Heritage Site.
Moderating the seminar was Louisa Maria Fry of the Institute dos Vinhos do Douro e do Porto while the speaker was Wine Journalist Rui Falcao.
The wines we tasted included a forty year old Port by S Leonardo, a twenty year old Port by W & J Grahams, a ten year old Port by Warre's and a 2011 vintage by Quinta De Crasto. Comparing these wines showed just what aging does to the wine.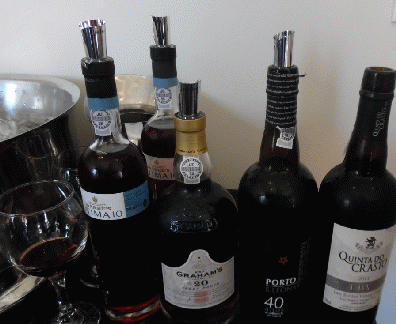 We grade wines on Cal Davis's twenty point system. We gave a full 20 points to the S Leonardo, 19 points to the Graham and 17 points to Warres. The 2011 vintage rated 16 points.
Following the seminar a tasting of many Port wines was presented
There are three main types of Port wine, Ruby, Tawny and White. The one which has achieved the most fame over centuries is Tawny Port which is selected from the best vintages and then receives much aging in oak casks. When selected for bottling the wine is a blend of vintages from several different years. Ruby Port is first aged is stainless steel or oak vats, then the best vintages are selected to be aged further in bottles, often for many years. White Port is made with white grapes but using the same techniques of winemaking as the reds but show a bigger range of flavors from dry to sweet.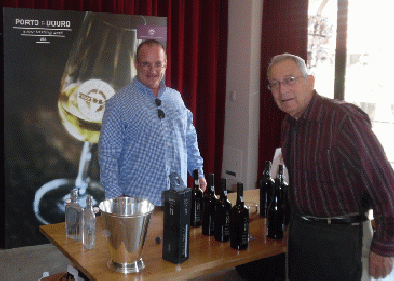 Generally speaking Port is considered a dessert wine but in recent years a new trend is taking place with Rose Ports lending themselves to the making of original cocktails to be enjoyed at any time of day.
Back to Table of Contents..
Last Update:5/25/16
&copy 2016 Joe Hilbers All Rights Reserved.
Graphic Design by Impact Graphics