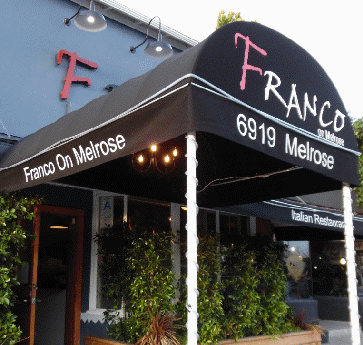 Los Angeles--Franco on Melrose pleases with classic Italian cuisine and ambiance
.. By The Editor
Be a chef and see the world. This is certainly true for Franco De Dominicis who has moved through much of the western world. Born in Venezuela his family returned to southern Italy when he was age eleven and soon he was in the kitchen helping his mother and grandmother and learning family recipes.
His formal training took place at the Accademia delle Art Culinarie di Napoli which has a world wide reputation. After graduation he had apprenticeships in France, Spain, Germany and Great Britain and then sous chef at one of London's best known Italian restaurants, San Lorenzo Knightsbridge.
His move to the U.S. took place in the late 1990s when he was chosen to open Il Buco in Beverly Hills as Executive Chef. Then a round of appointments at hotels like the Biltmore, Wilshire Grand Hotel and the Jonathan Club.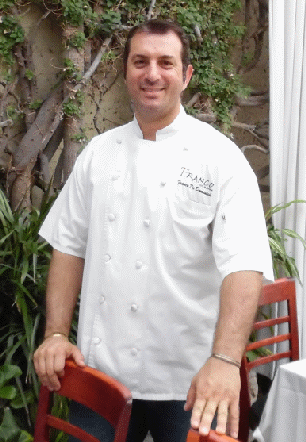 But like many chefs his dream was to have his own restaurant and this took place in 2012 when he found just the location he wanted on Melrose Avenue.
Over a period of decades Melrose avenue in Los Angeles has always been a haven for good restaurants. When we discovered Franco on Melrose one evening we found that this trend still continues.
Stepping into Franco is like moving from California to a restaurante in Southern Italy. In decor and ambiance it offers a comfortable look at the old world. And the traditional southern Italian cuisine of Owner-Chef Franco de Dominicis completes the scene.
We had to try some of the appetizers including Polipo Grigliato with grilled octopus, crunchy potato and Calabria peppers, then Polpette, pork and beef meat balls in a tomato basil sauce and Involtini, baked eggplant rolled with ricotta.
Moving on to pasta there was ravioli zucca with roasted butternut squash and a brown butter sage sauce followed by Paccheri, braised oxtail ragu with Fava bean Parmiggiano. Then Branzino, this Mediterranean fish entree came with spinach roasted Yukon potatoes.
And yes we could not leave without trying the Vanilla Bean Panna cotta with fresh berries for dessert.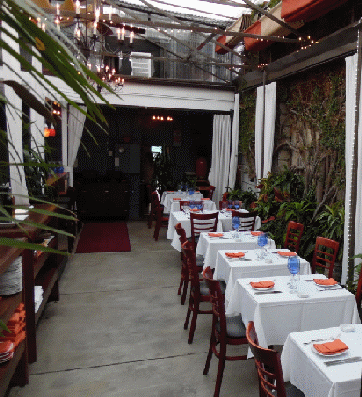 Like Chef Franco the wine list travels with vintages from many countries, some available with classic Italian labels. A small wine bar fits the decor and ambiance of an Italian country bistro.
Franco on Melrose is located at 6919 Melrose Avenue in Los Angeles, open seven nights a week from 6 p.m. Telephone 323 934-3390, web, www-francoonmelrose.com
Back to Table of Contents..

Last Update:3/15/16
&copy 2016 Joe Hilbers All Rights Reserved.
Graphic Design by Impact Graphics